< PREV PAGE
NEXT PAGE >
Eos (1F7) V6-3.2L (BUB) (2008)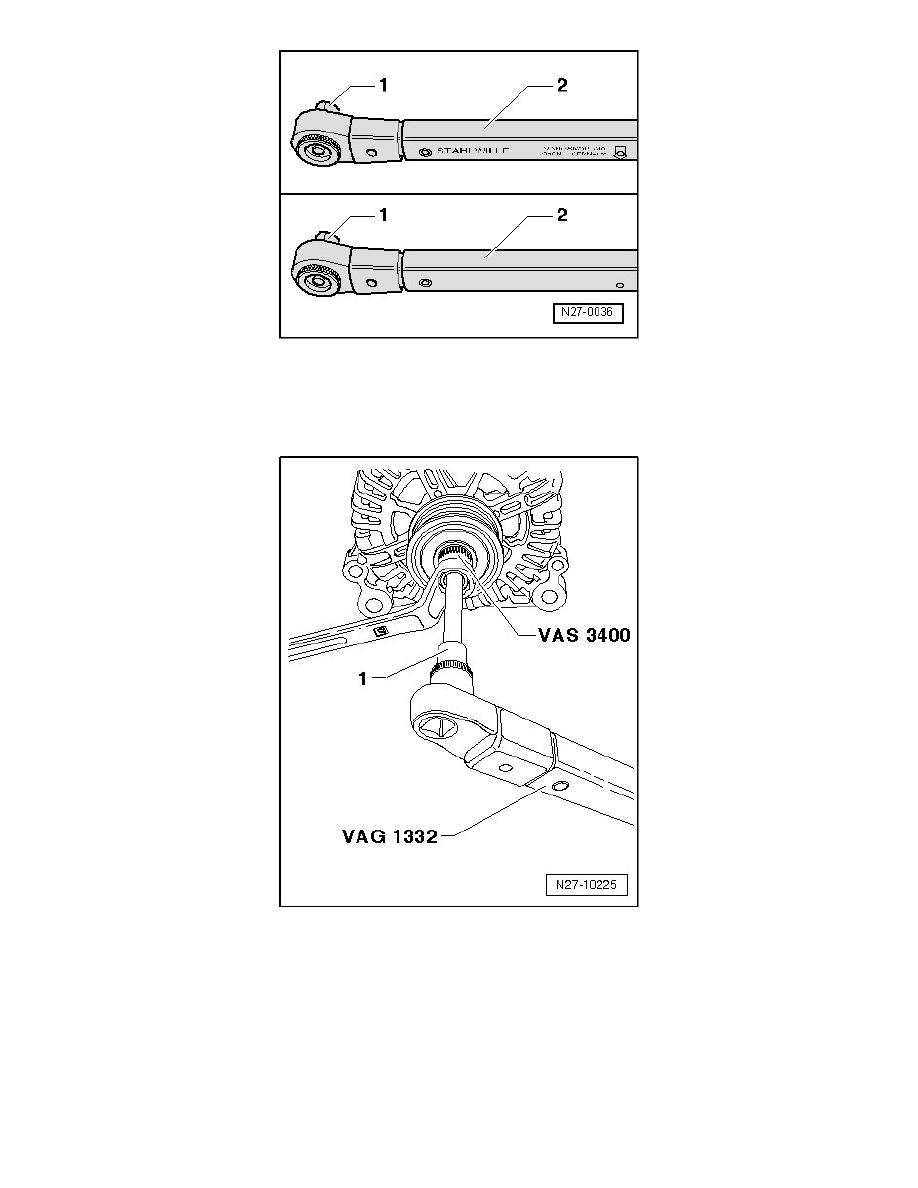 -
Turn around handle part - 2 - of torque wrench 180° and insert socket again.
-
Set turning direction of torque wrench to left at socket.
-
Insert a multi-point socket insert M10 - 1 - in generator shaft.
-
Counter hold (VAS 3400) using 17 mm open end wrench. 
-
Tighten ribbed belt pulley with freewheel by turning generator driveshaft counterclockwise using (V.A.G 1332) (80 Nm).
-
Tighten all threaded connections to the specification shown in => [ General Tightening Specifications for All Vehicles ] See:
Specifications/Mechanical Specifications/Starting and Charging/System Specifications/General Tightening Specifications For All Vehicles.
< PREV PAGE
NEXT PAGE >