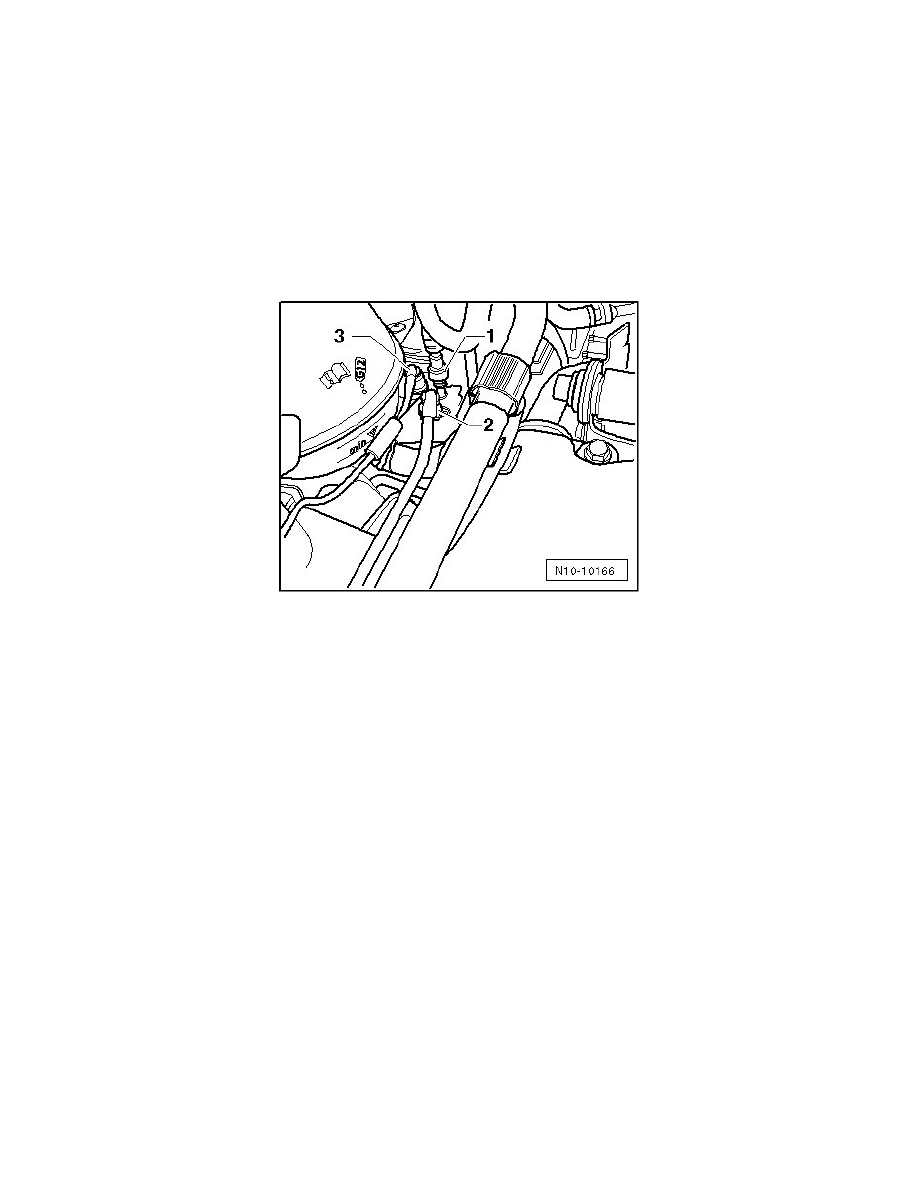 Drive Belt: Service and Repair
Ribbed Belt
Ribbed Belt
Special tools, testers and auxiliary items required
‹› Connecting Pin (T10027)
Removing
-
Remove the noise insulation.
-
Disconnect the ventilation line - 2 - (white) and remove the Evaporative Emission (EVAP) canister from the bracket.
-
If reinstalling the old belt, mark the running direction before removing.
-
Install a wrench - 1 - onto the belt tensioner bolt and turn in the - direction of the arrow - far enough until the (T10027) can be installed to the
tensioner.