< PREV PAGE
NEXT PAGE >
Eos (1F7) V6-3.2L (BUB) (2008)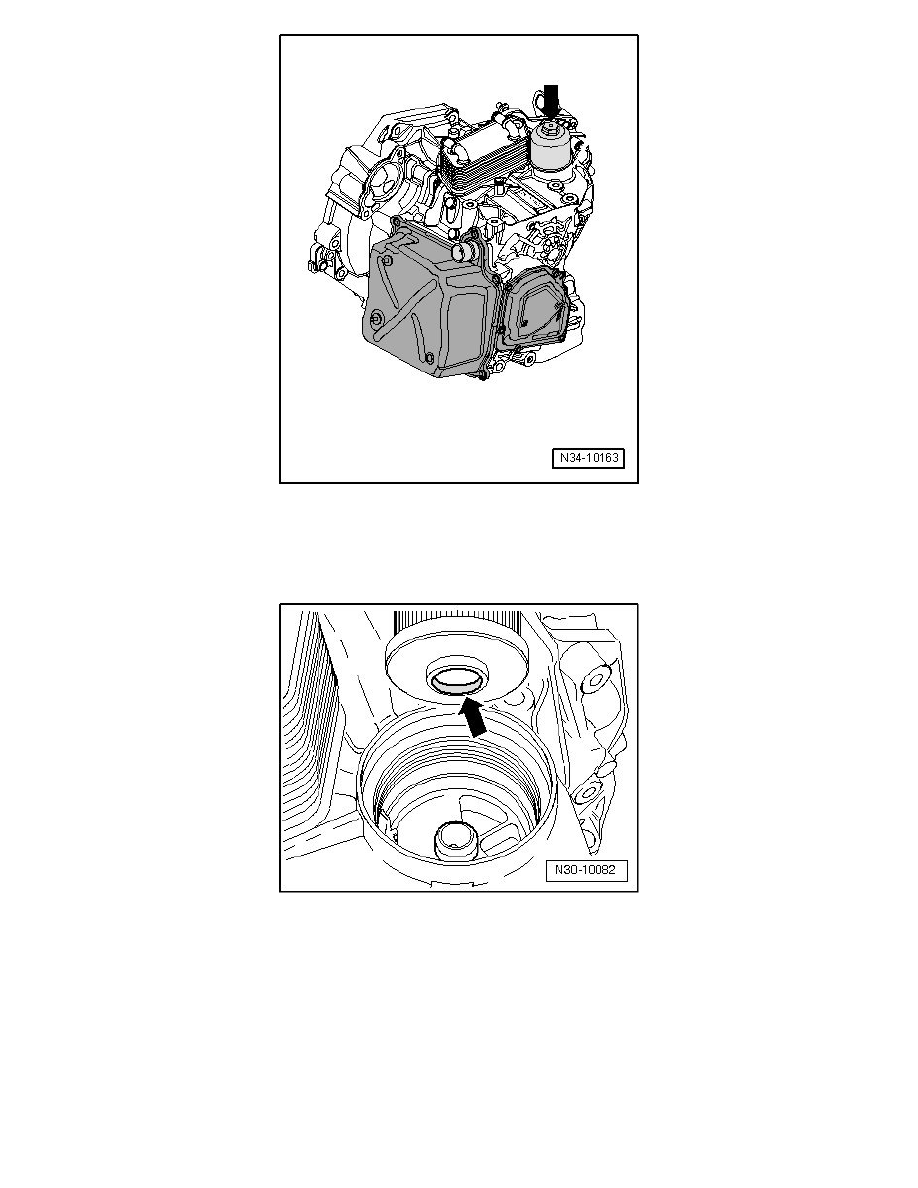 -
Before removing filter housing from transmission, tip it slightly in its seating.
This allows oil to flow back into transmission from filter housing. 
-
After you have inserted the filter with the shoulder downward, tighten the housing to 20 Nm.
-
Raise the vehicle.
-
Remove the noise insulation tray.
-
Place the used oil collection and extraction device (VAG 1782) or drip tray (VAG 1306) under the transmission.
-
Remove the inspection plug near the pendulum support - arrow  -.
< PREV PAGE
NEXT PAGE >