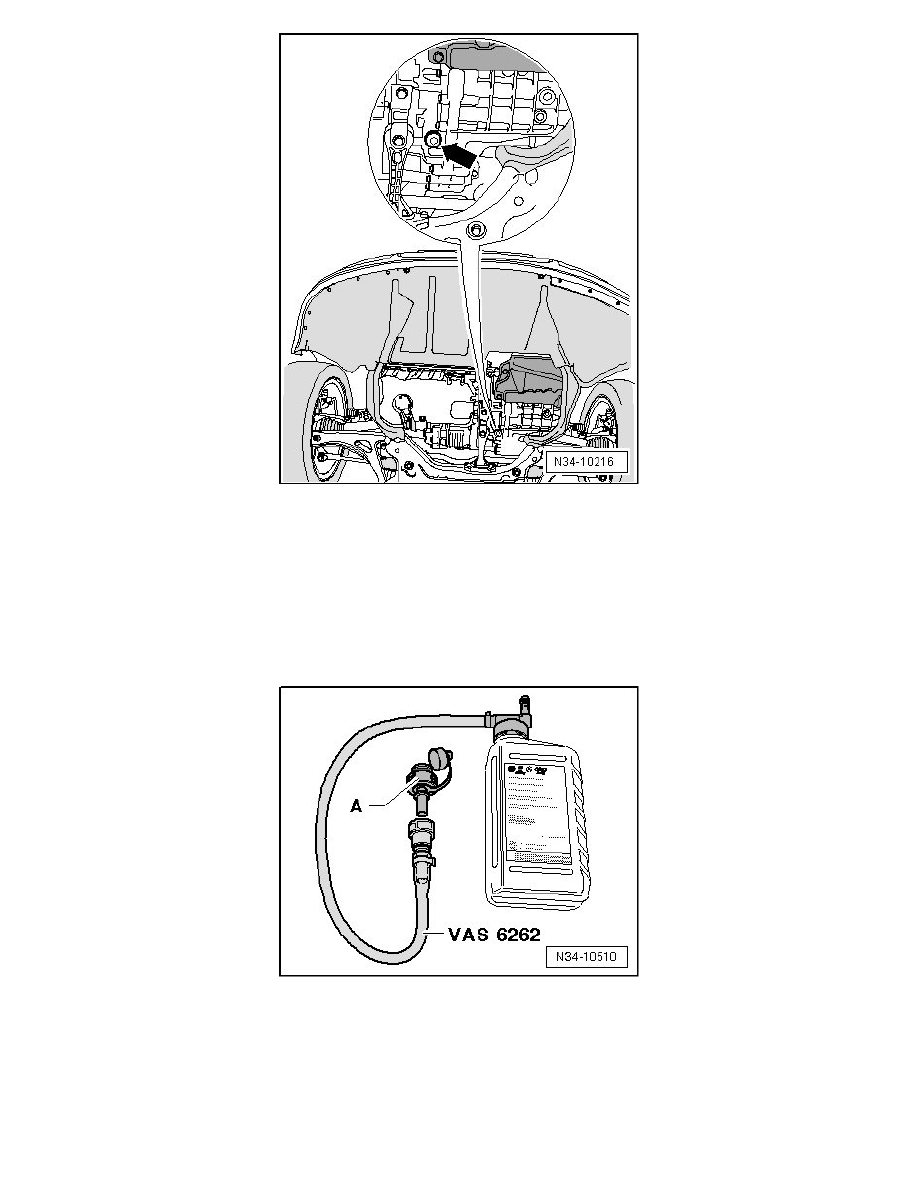 A black plastic overflow tube is located in this hole (removed with a 8 mm socket, tightening specification: 3 Nm). Its length determines the oil level
in the transmission.
-
Remove this oil tube.
About 5 liters of oil will drain.
-
Reinstall overflow tube, tighten to 3 Nm.
-
Install adapter - A - from adapter for oil filling (VAS 6262) hand tight in inspection hole.
Shake oil containers before opening.