< PREV PAGE
NEXT PAGE >
Eos (1F7) V6-3.2L (BUB) (2008)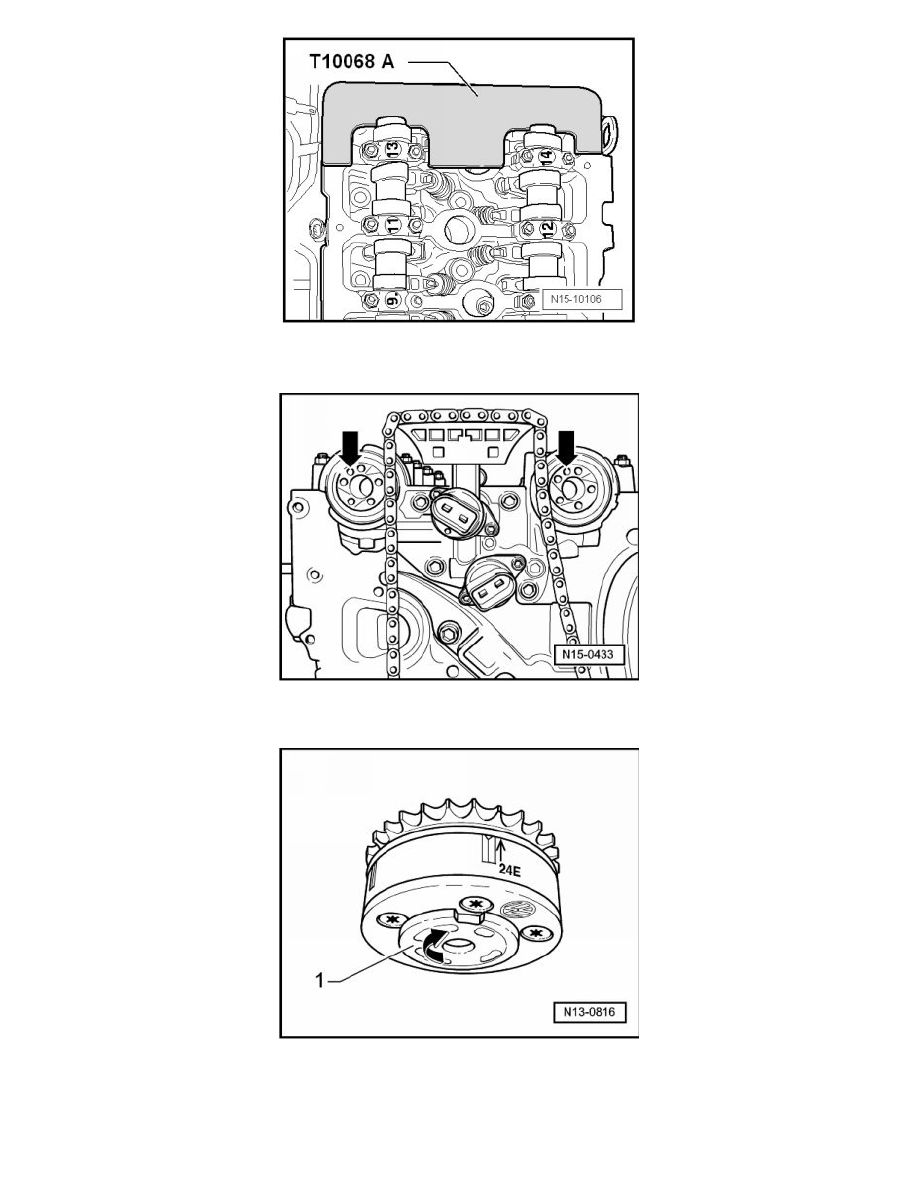 ‹› Both camshaft adjusters (identification: "24E" on intake side and "32A" on exhaust side) can only installed in one position on the camshafts- 
arrows - by an alignment pin.
-
Rotate the sensor wheel - 1 - on the intake camshaft adjuster clockwise in the - direction of the arrow - until it stops and hold the adjuster in this
position.
‹› If the intake camshaft adjuster is attached to the camshaft, the adjuster must be rotated left accordingly with the chain sprocket and then the
camshaft timing chain must be routed.
-
Ensure the camshaft timing chain rests against the guide rail - 1 - tautly and does not hang through.
< PREV PAGE
NEXT PAGE >