< PREV PAGE
NEXT PAGE >
Eos (1F7) V6-3.2L (BUB) (2008)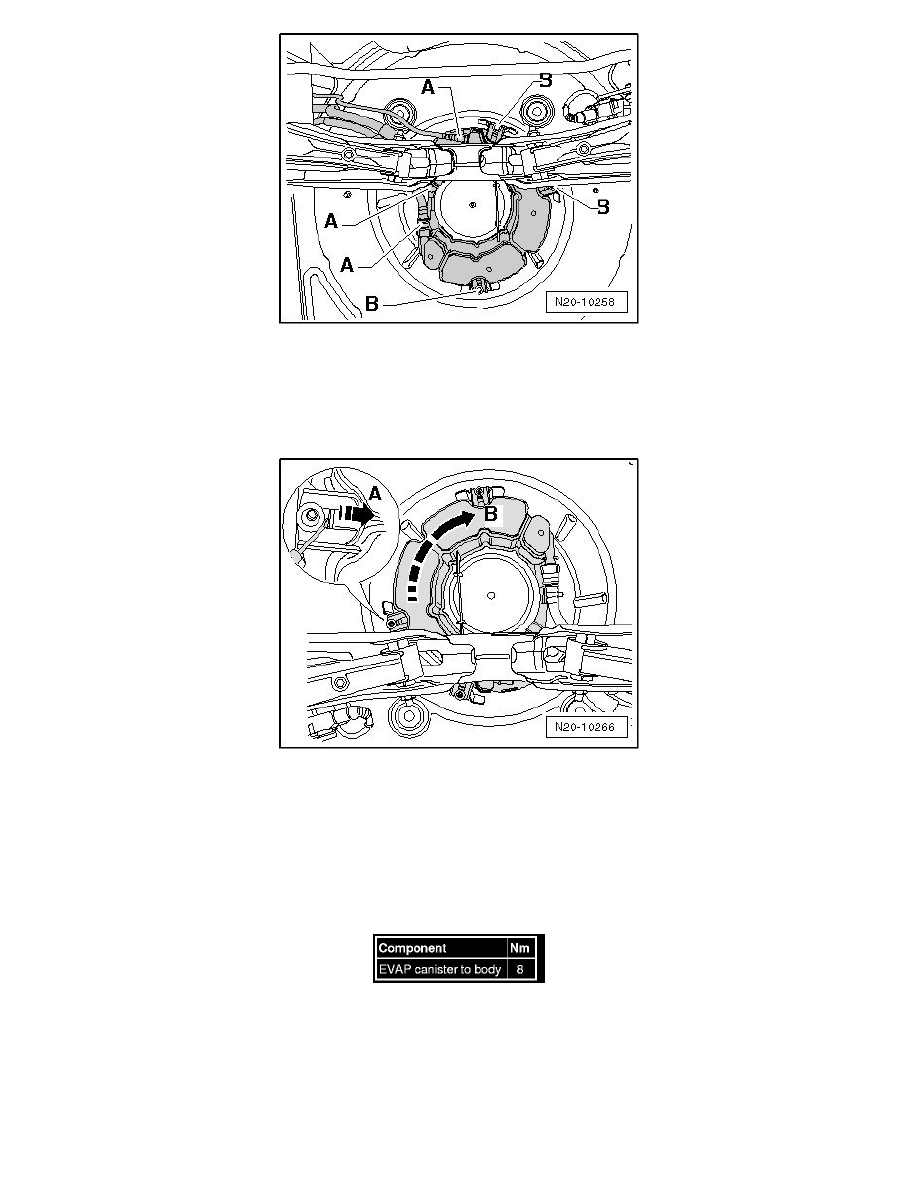 -
Remove the bolts - B -.
‹› Use (3185) for this.
-
Release the retaining straps in the - direction of arrow A - using a screwdriver. Rotate the Evaporative Emission (EVAP) canister approximately
90° clockwise in the - direction of arrow B - and remove the EVAP canister.
Installing
Installation is performed in the reverse order of removal, noting the following:
-
Connect the ventilation lines until they engage audibly.
-
Install the rear subframe.
Tightening Specifications
< PREV PAGE
NEXT PAGE >