< PREV PAGE
NEXT PAGE >
Eos (1F7) V6-3.2L (BUB) (2008)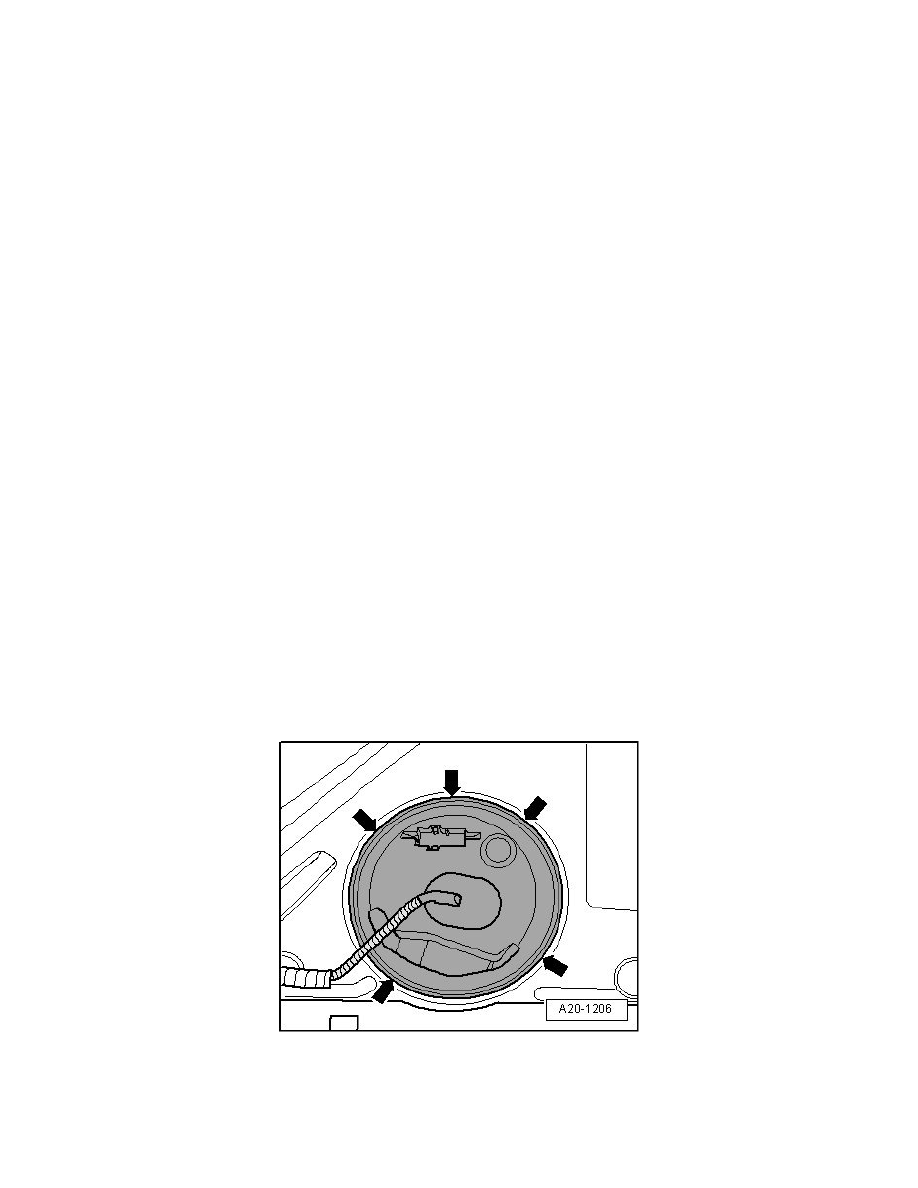 Fuel Injector: Testing and Inspection
Fuel Injectors, Leak and Injection Quantity, Checking
Fuel Injectors, Leak and Injection Quantity, Checking
Special tools, testers and auxiliary items required
‹› Remote Control (V.A.G 1348/3A)
‹› Adapter Cable (V.A.G 1348/3-2)
‹› Injector Rate Tester (V.A.G 1602)
‹› Connector Test Set (V.A.G 1594C)
=> [ Checking for Leaks ] 
=> [ Injection Quantity, Checking ] 
Checking for Leaks
CAUTION!
The fuel system is under pressure! Wear protective goggles and protective clothing to prevent injuries and contact with skin. Before
disconnecting the connection, wrap a cloth around the connection. Then carefully release pressure by disconnecting the connection.
‹› Fuel pressure must be OK, checking, refer to => [ Fuel Pressure Regulator and Residual Pressure, Checking ] See: Fuel Pressure
Regulator/Testing and Inspection.
Procedure
-
Remove the intake manifold. Refer to => [ Intake Manifold ] See: Engine, Cooling and Exhaust/Engine/Intake Manifold/Service and Repair/Intake
Manifold.
-
Disconnect the connectors from the fuel injectors.
-
Remove the fuel rail completely (fuel supply line remains connected). Refer to => [ Fuel Rail Overview ] See: Fuel Rail/Service and Repair.
-
Remove the rear seat bench.
-
Remove the cover from the fuel delivery unit.
-
First, gently pull on the connector - arrow - without pressing the retainer to make sure it is securely connected. If the connector was not connected
correctly, it could cause a fault.
< PREV PAGE
NEXT PAGE >