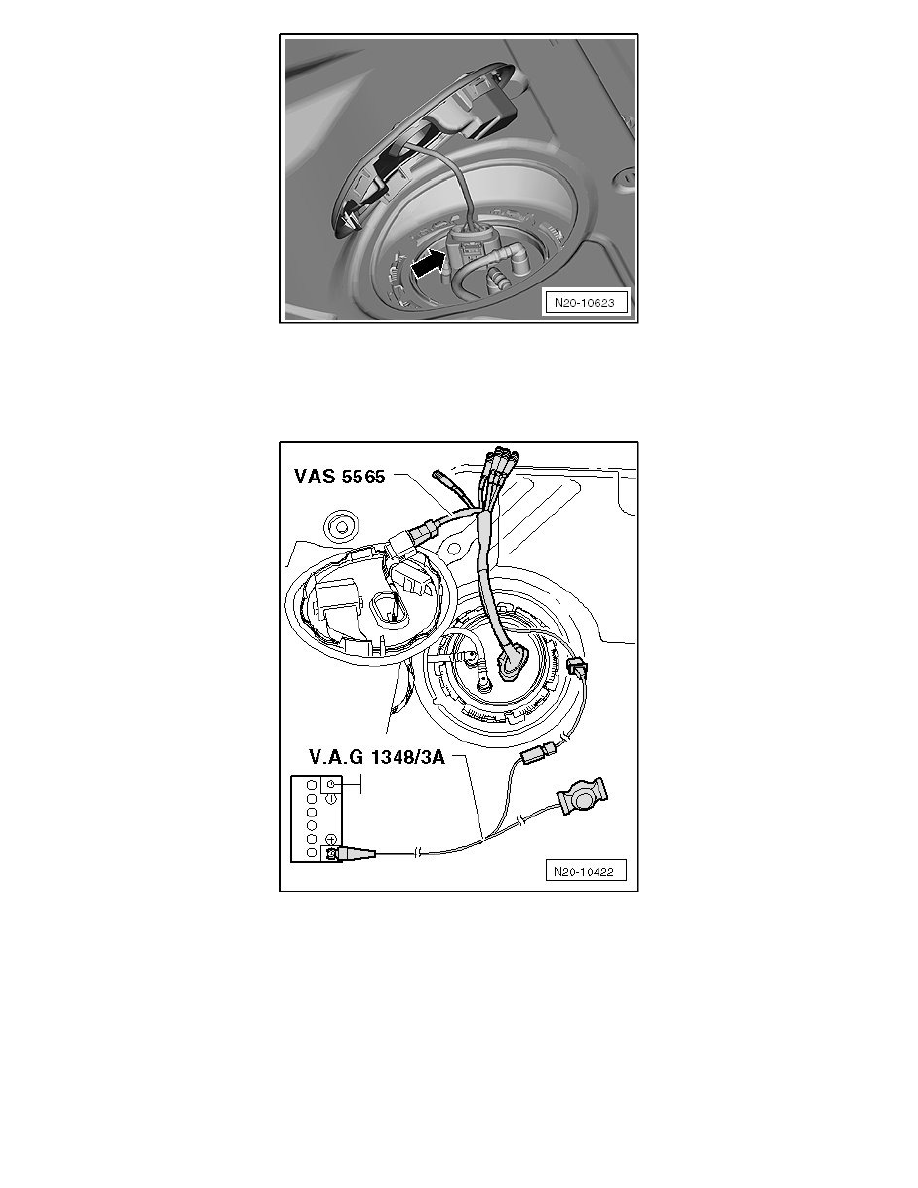 -
Disconnect the connector.
-
Check the contacts on the connector and the fuel delivery unit for damage.
-
Install the (VAS 5565) between the connectors on the fuel delivery unit and cover.
-
Connect the (V.A.G 1348/3A) to the (VAS 5565) and to the battery positive terminal.
‹› This step allows the fuel pump to run when the engine is not running.
-
Check the injectors for leaks (visual inspection).
‹› Only 1 to 2 drops per minute may emit from each injector when the fuel pump is running.
If the fuel loss is greater:
-
Replace any leaking fuel injectors. Refer to => [ Fuel Rail Overview ] See: Fuel Rail/Service and Repair.
Perform the installation of injectors in reverse order. When doing this note the following: