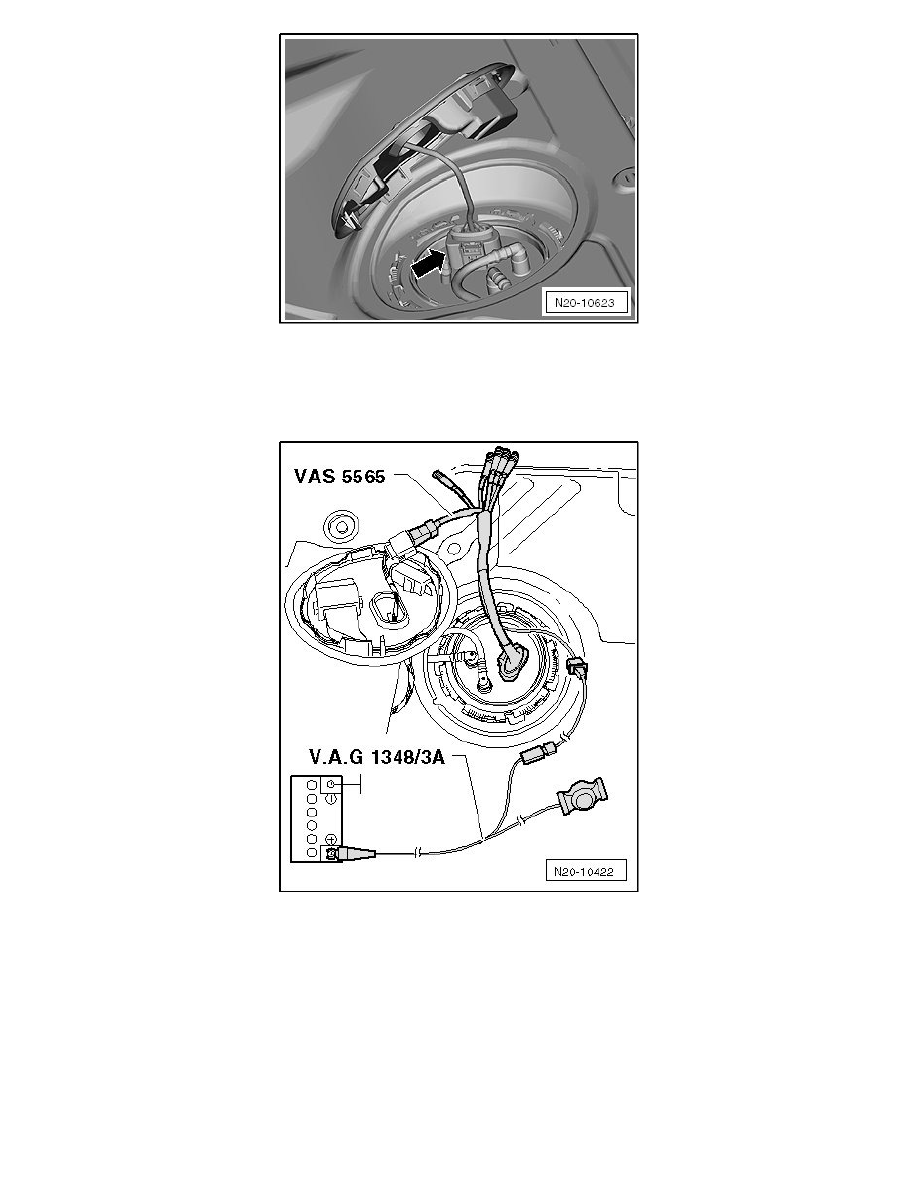 -
Disconnect the connector.
-
Check the contacts on the connector and the fuel delivery unit for damage.
-
install the (VAS 5565) between the connectors on the fuel delivery unit and cover.
-
Connect the (V.A.G 1348/3A) to the (VAS 5565) and to the battery positive terminal.
‹› This step allows the fuel pump to run when the engine is not running.
-
Using adapter cables from (V.A.G 1594 C), connect one terminal of the fuel injector to be checked to engine Ground (GND).