< PREV PAGE
NEXT PAGE >
Eos (1F7) V6-3.2L (BUB) (2008)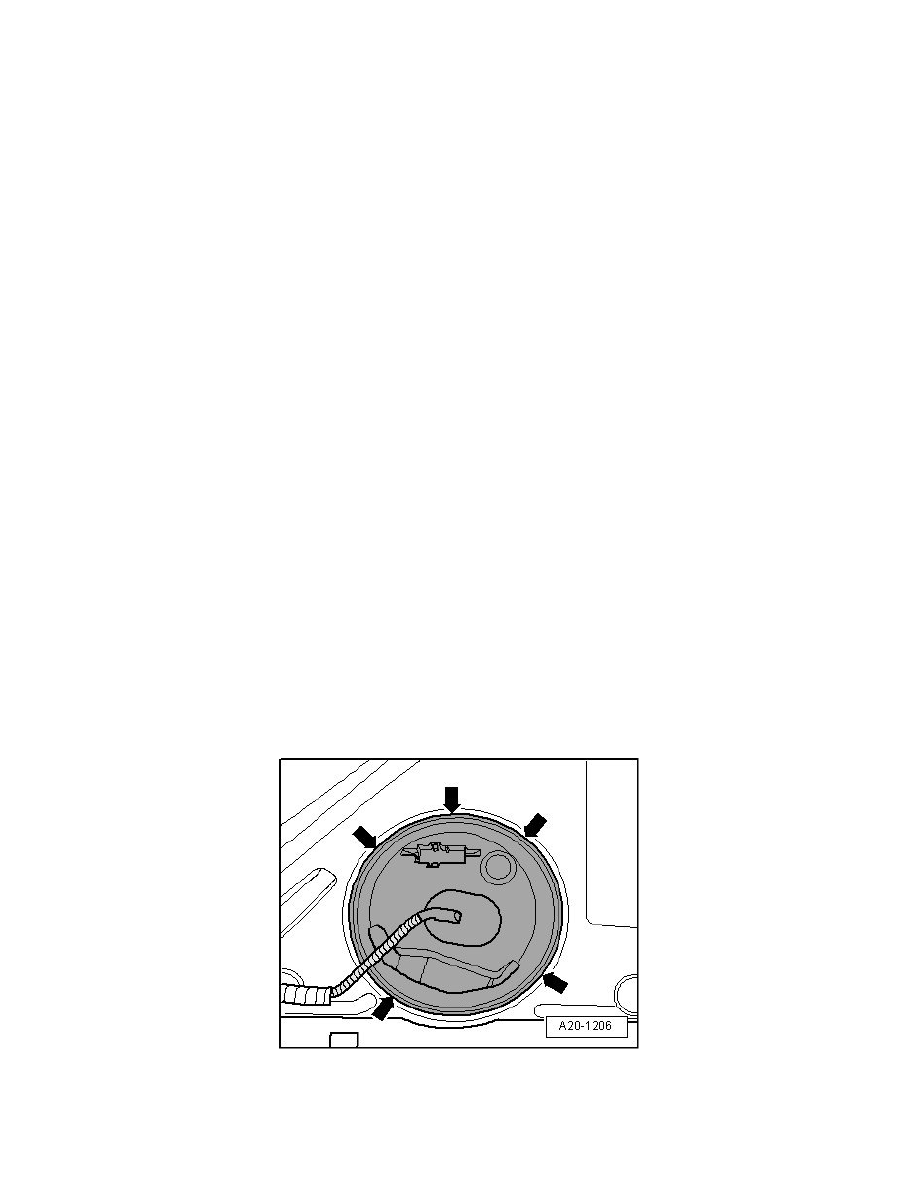 Fuel Pressure: Testing and Inspection
Fuel Delivery, Checking
Fuel Delivery, Checking
Special tools, testers and auxiliary items required
‹› Hand held remote control (jumper). 
‹› Multimeter.
‹› Electrical connector test lead set.
‹› Fuel pressure test set (high pressure).
‹› Measuring container, fuel-resistant.
Test conditions
‹› Battery voltage 12.5 V
‹› Fuel filter OK
‹› Fuel tank at least 1/4 filled.
‹› Fuel pressure regulator OK.
‹› Ignition switched off.
Test procedure
-
Perform a preliminary check to verify the customers complaint. Refer to => [ Preliminary Check ] See: Computers and Control Systems/Testing
and Inspection/Scan Tool Testing and Procedures/Preliminary Check.
Start diagnosis
-
Remove the fuel filler cap from fuel filler tube.
-
Remove rear seat bench.
-
Remove cover retainers - arrows - from the right sealing flange.
-
Disconnect the electrical harness connector - arrow - from the fuel delivery unit.
< PREV PAGE
NEXT PAGE >