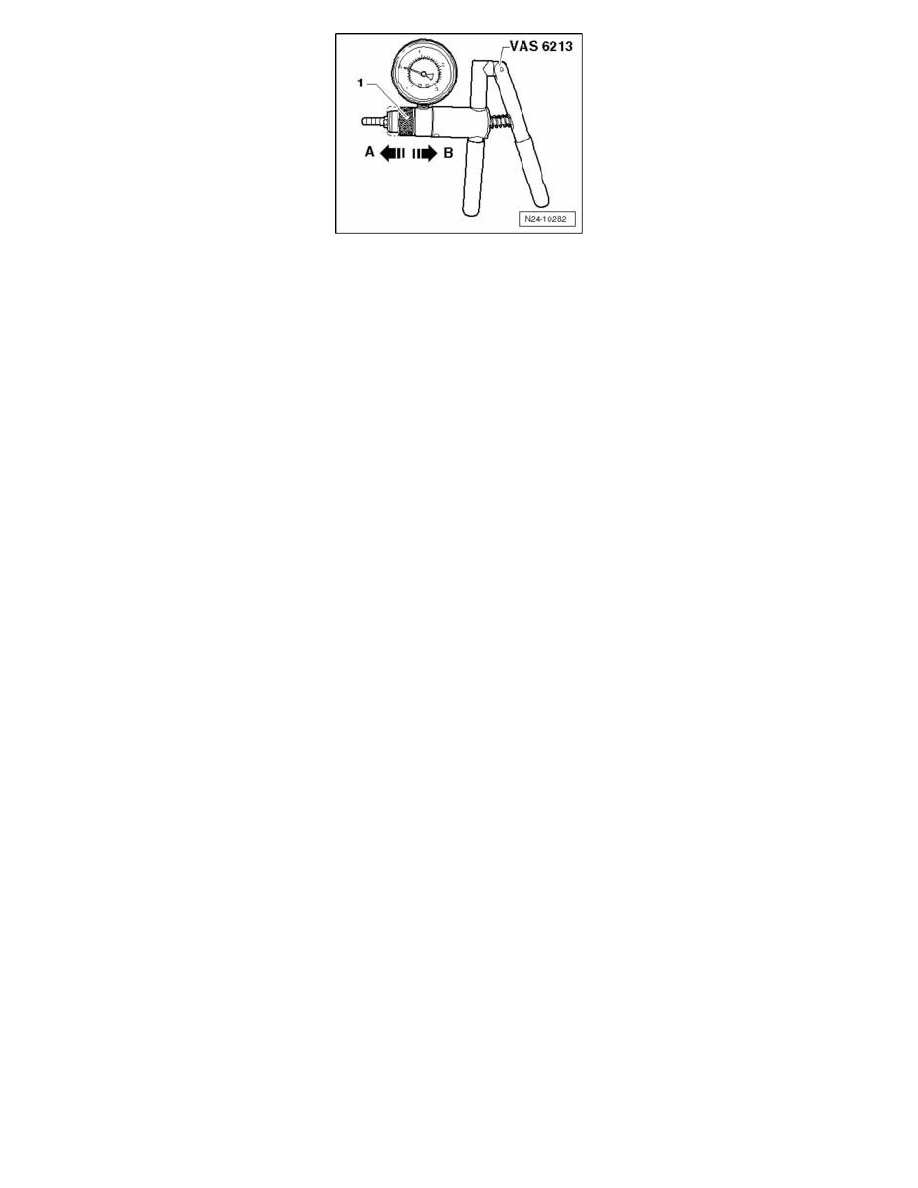 -
Set the slide ring - 1 - on Hand Vacuum Pump VAS 6213 to position - A - for "vacuum".
-
Operate hand vacuum pump several times.
-
The operating plunger must move.
-
Disconnect hand vacuum pump from vacuum actuator.
-
Operating plunger must spring back into its initial position.
If operating plunger does not move as described:
-
Replace the vacuum actuator.