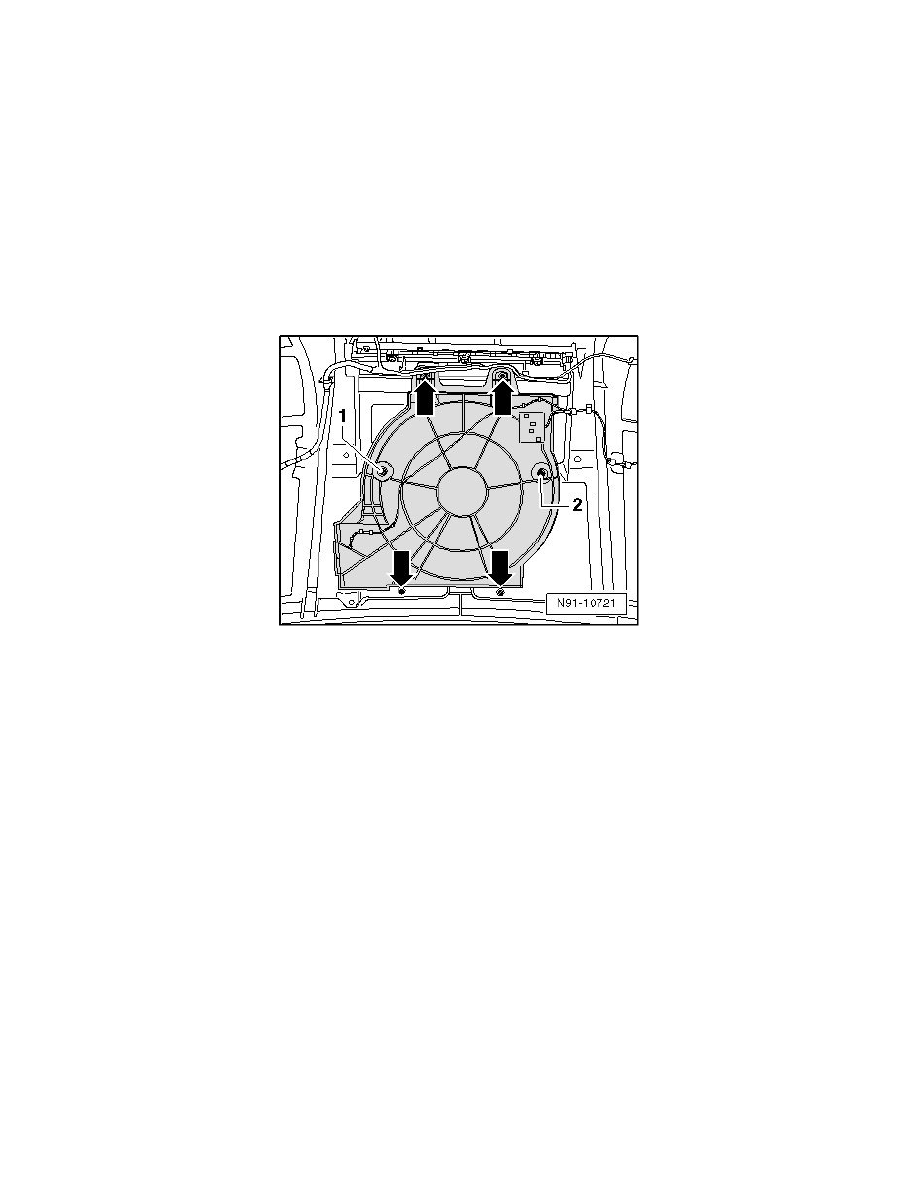 Antenna Control Module: Service and Repair
Antenna Module Carrier Plate
Antenna Module Carrier Plate
To remove the individual antenna modules, the antenna module carrier plate must be removed first.
Removing
Before starting repair work, perform the following:
-
Switch off ignition, switch off all electrical consumers and remove ignition key.
-
Remove the rear lid trim.
-
Remove bolts - arrows - and remove clips -  1 and 2 -.
-
Remove carrier plate.
-
Disconnect antenna harness connectors in wiring harness.
Installing
Installation is performed in the reverse order of removal.