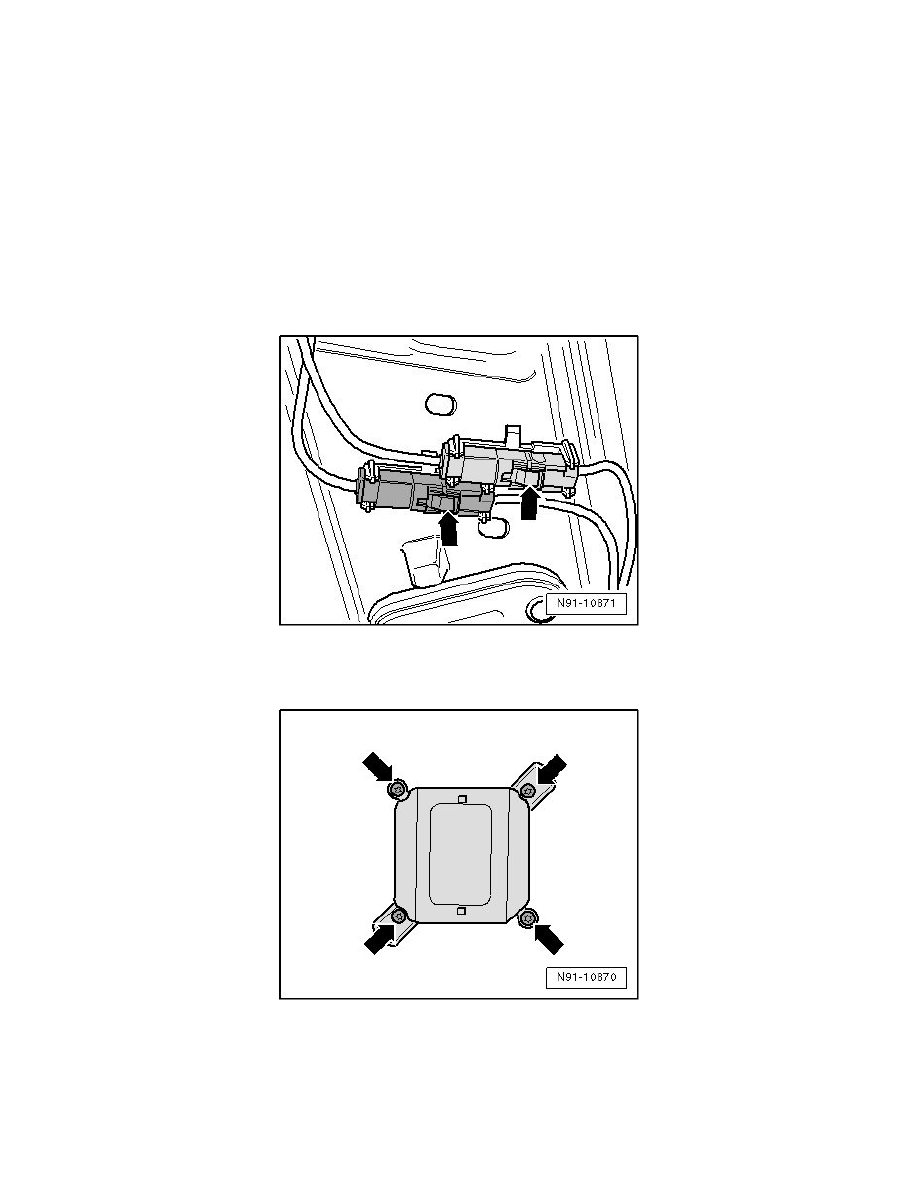 Antenna Control Module: Service and Repair
Antenna Module
Antenna Module
Removal and installation of the satellite radio tuner antenna is described in the following. Removal and installation of other antenna modules on the
carrier plate is performed in the same way.
‹› Antenna modules are secured to carrier plate with bolts and can be replaced individually. The antenna harness connector as a replacement part is
not connected to its connector housing so that the wire connections can be guided through the carrier plate.
Removing
-
Remove carrier plate for antenna modules, refer to => [ Antenna Module Carrier Plate ] See: Antenna Module Carrier Plate.
-
Disconnect harness connectors - arrows - for antenna wires to antenna.
-
Rotate the removed carrier plate so that its rear side can be viewed. 
-
Remove the antenna bolts - arrows -.
-
Carefully remove antenna module.
Installing
Installation is performed in the reverse order of removal.
Note that individual antenna modules are sometimes equipped with plastic tabs, which permit inserting the antenna module onto carrier plate only in