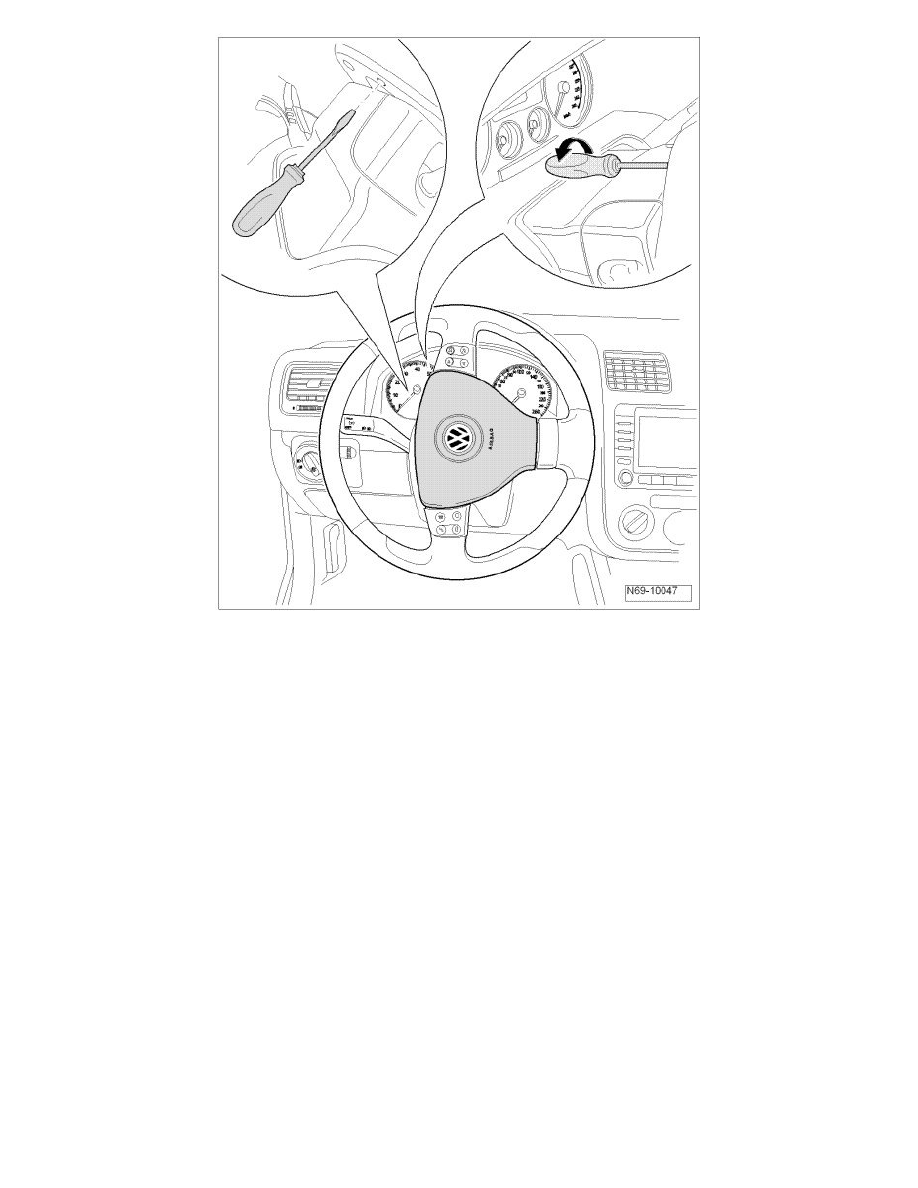 CAUTION!
Electrostatic discharges can lead to an unintended deployment of the airbag. Therefore the technician must discharge static electricity
from the body before separating the ignition and ground wiring. This is done e.g. by briefly touching the body or the door striker or pin.
-
Press connector lock and disconnect connector - 1 -. 
‹› This connector is only installed with multifunction steering wheel. 
-
Release connector lock in - direction of arrow - and disconnect airbag connector - 2 -.