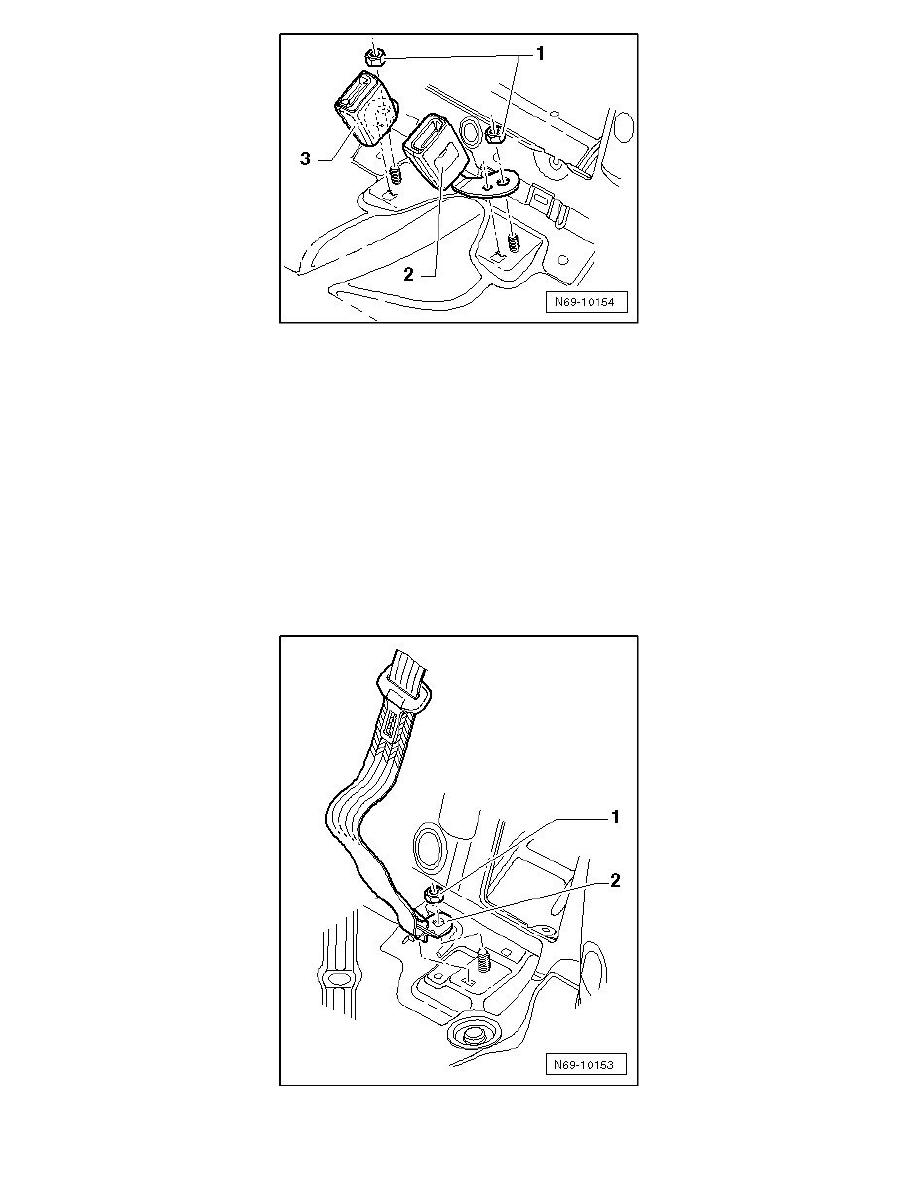 Installing
-
Perform the steps used for removal in reverse order.
Rear Seat Belt Anchors
Rear Seat Belt Anchors
‹› Removal and installation is described for the left-hand side of the vehicle. Removal and installation for the right-hand side is performed in the
same manner.
Removing
-
Remove seat bench. Refer to => [ Bench Seat ] See: Body and Frame/Seats/Service and Repair/Removal and Replacement/Rear Seats. 
-
Remove nut - 1 - (40 Nm) and remove belt anchor -  2 - from body.
Installing