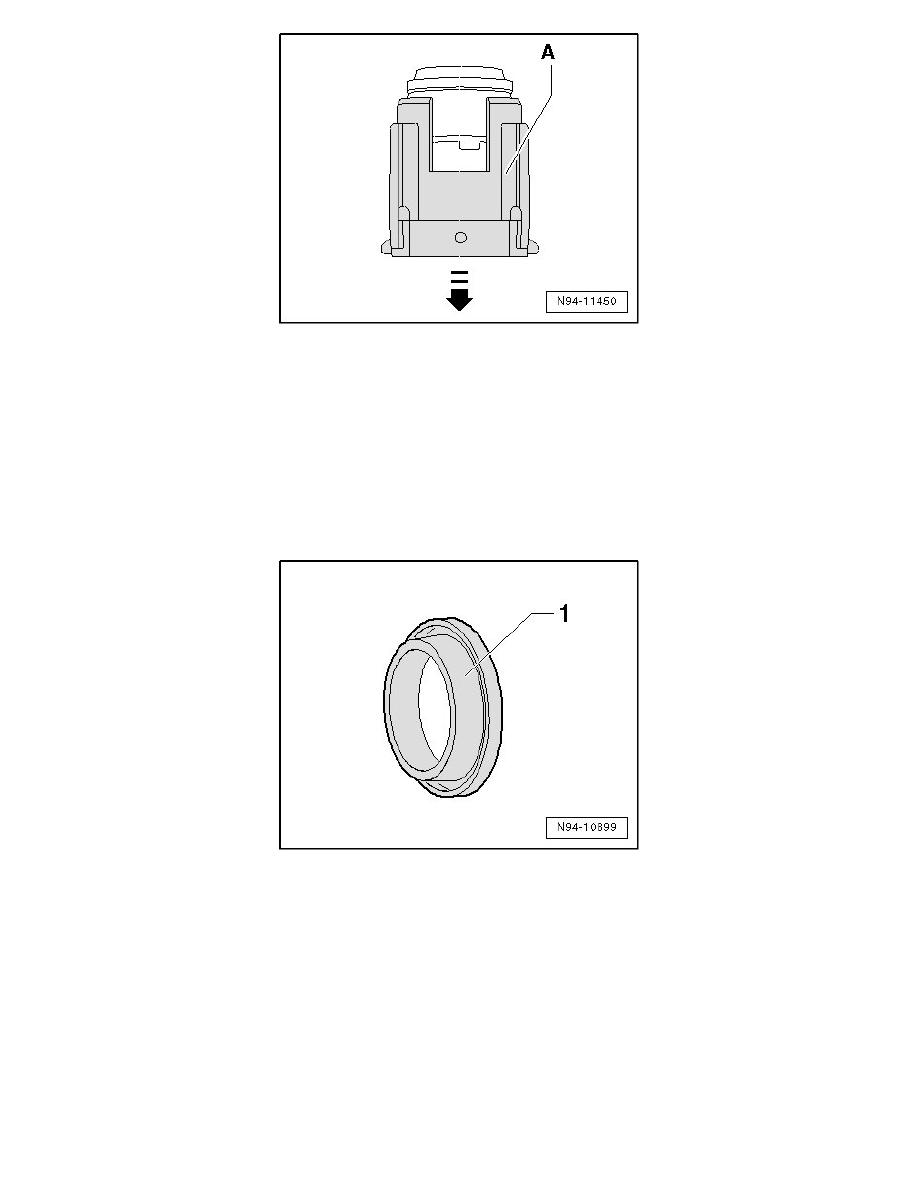 Installing:
Install in reverse order of removal, noting the following:
CAUTION!
An incorrect or damaged coupling ring can lead to malfunctions.
Replace damaged coupling rings and ensure the correct ring is installed. 
-
If necessary, replace sensor seal (coupling ring).
-
Check whether the correct seal (coupling ring) is installed. It must be a black silicone ring - 1 -.
‹› The primary function of the coupling ring is a correct coupling between the sensor membrane and the sensor bracket. An additional function is
centering the sensor membrane in the corresponding sensor bracket.
-
Check sensor for correct seating. Dimension - a - must be even all around.