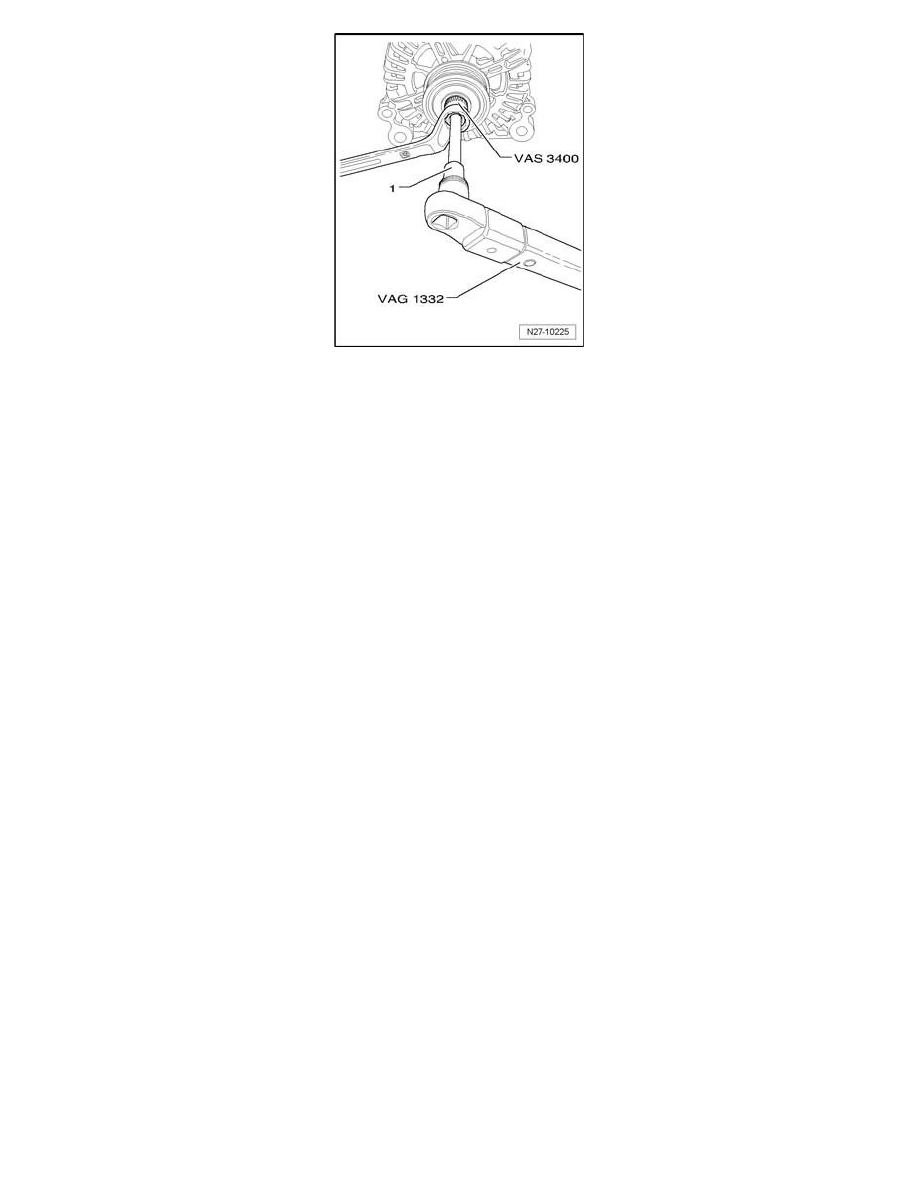 -
Insert a multipoint socket insert M10 - 1 - in generator shaft.
-
Counter hold multipoint adapter VAS 3400 using 17 mm ring wrench.
-
Tighten ribbed belt pulley with freewheel by turning generator drive shaft counterclockwise using torque wrench V.A.G 1332 (80 Nm).
-
Tighten all threaded connections using the specified torques.