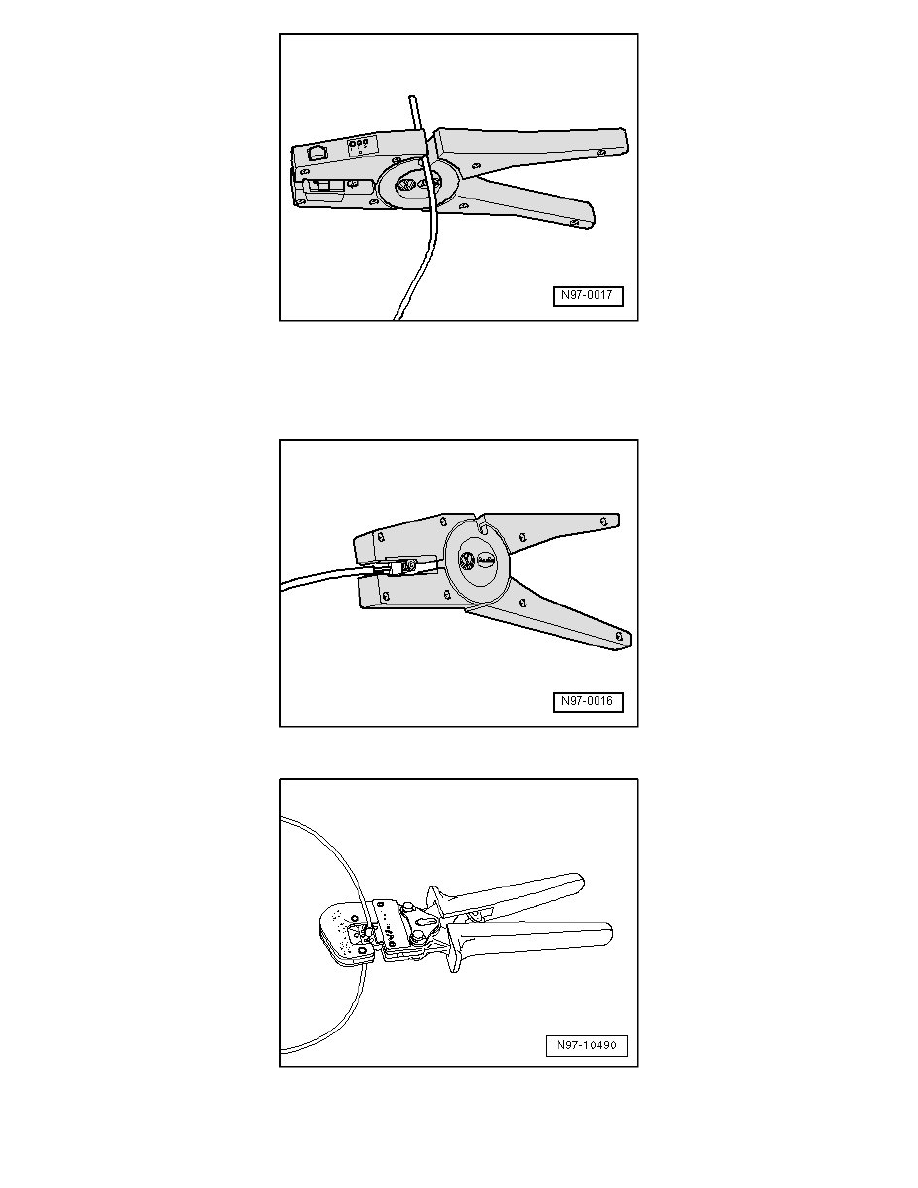 ‹› If, by cutting out the damaged wire section, both ends of the vehicle-specific single wire are too short for a repair using a single crimp connection,
insert a repair wire section of matching length with two crimp connections. Refer to => [ Wire Break with Dual Repair Point ] See: Wire Break
With Dual Repair Point.
-
Strip wire ends using 6 - 7 mm wire stripper.
-
Slide crimp connection onto both stripped wire ends of vehicle-specific single wire and crimp them using crimp pliers.
  ‹› Always be sure to use the correct crimping slot for the crimping connection used. Refer to => [ Crimping Pliers with Insert ] See: Description and
Operation/Crimping Pliers With Insert.