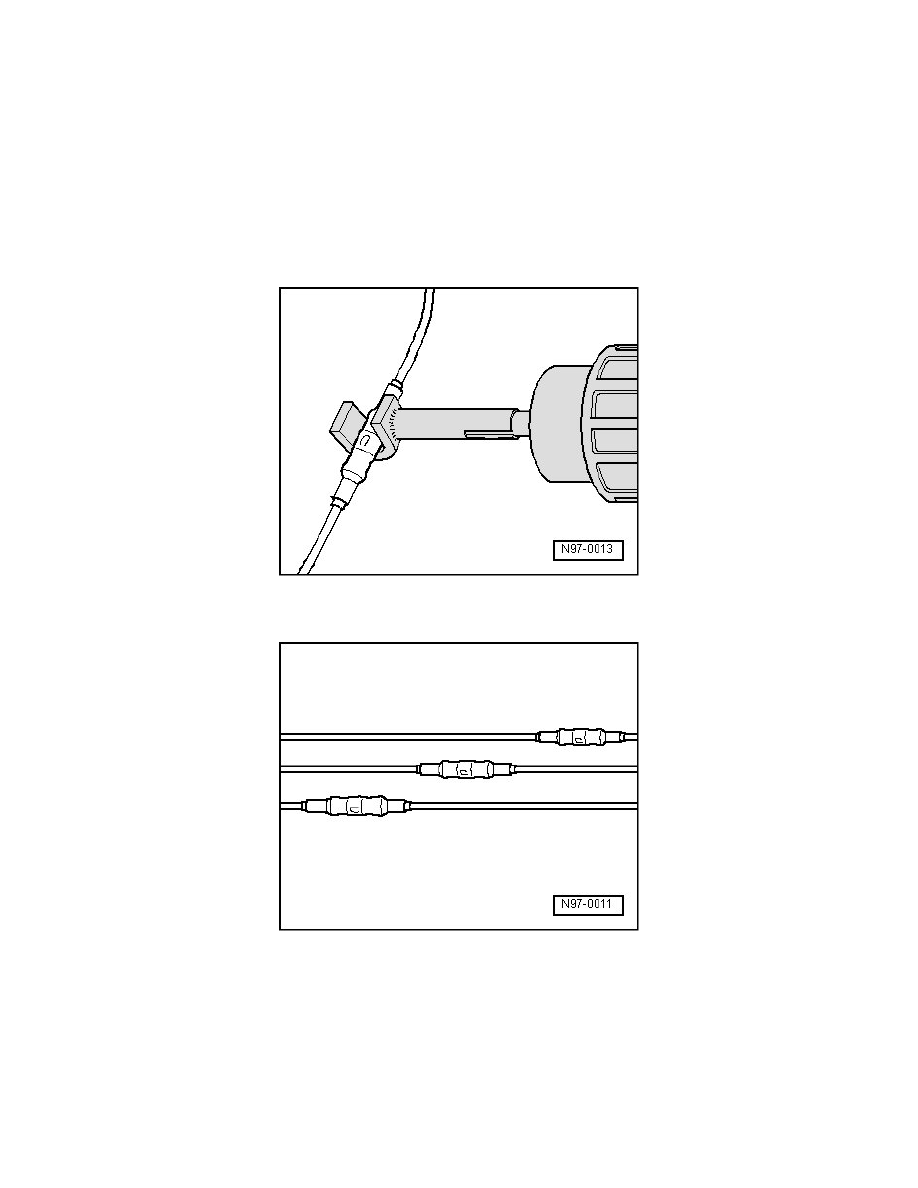 ‹› Do not crimp wire insulation.
After crimping, crimp connections must be heat-shrunk using hot air gun to prevent moisture penetration.
When heat-shrinking crimp connections, be careful not to damage any other wiring, plastic parts or insulating material with the hot
nozzle of the hot air gun.
Always observe operating instructions of heat gun.
-
Put Shrink Tip For Hot Air Gun (VAS 1978/15) onto Hot Air Gun, 220 V/ 50 Hz (VAS 1978/14).
-
Heat crimp connection using hot air gun lengthwise from center outward until it is sealed completely and adhesive comes out the ends.
  ‹› Make sure that crimp connections do not lie directly next to each other when several wires need to be repaired. Arrange the crimp connectors at a
slight offset so that the circumference of the wiring harness does not become too large.
‹› In the event the repair point was previous taped, this point must be taped anew with yellow insulating tape after repairs.
‹› Secure the repaired wiring harness if necessary with a cable tie to prevent flapping noises while driving.
Wire Break With Dual Repair Point
Wire Break with Dual Repair Point
Repair point with intermediate wire section