< PREV PAGE
NEXT PAGE >
Eos (1F7) V6-3.2L (BUB) (2008)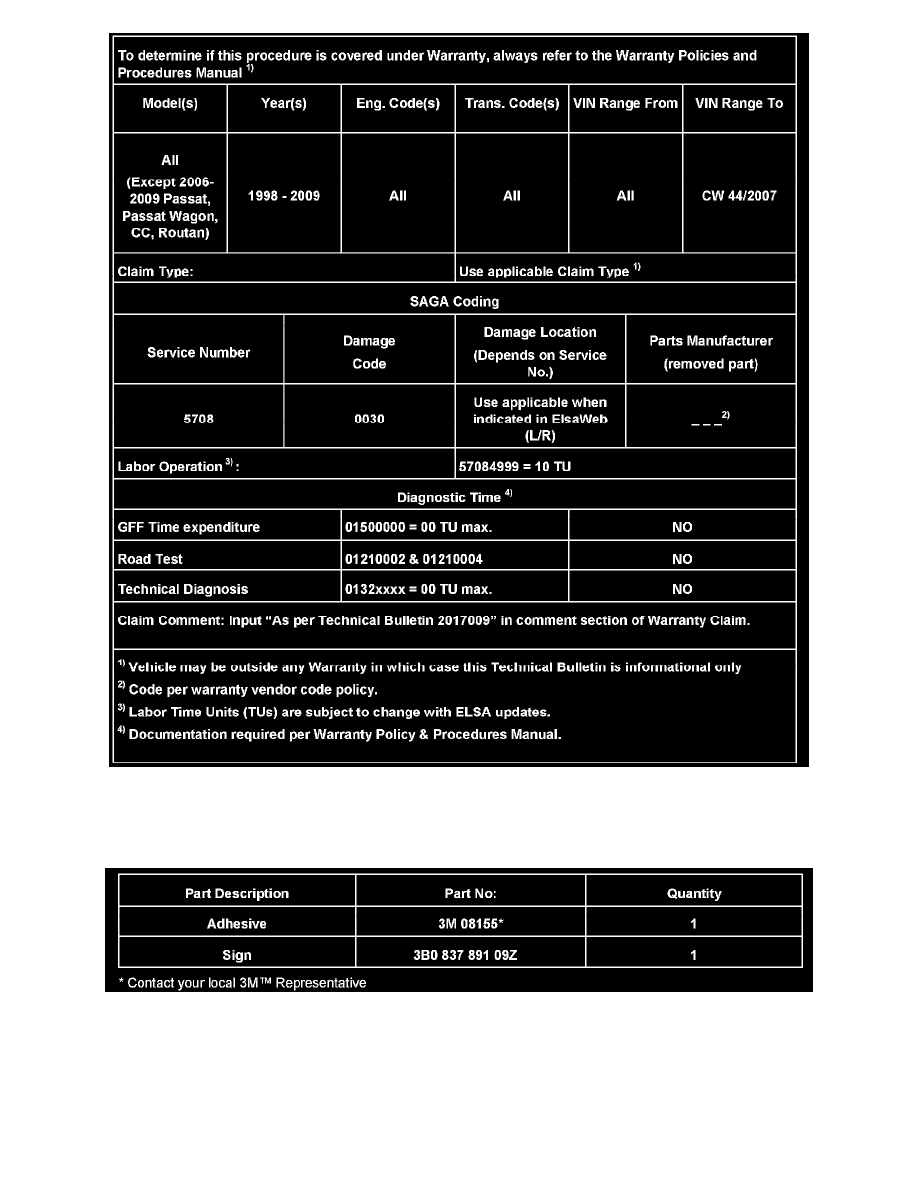 Warranty
NOTE:  
For model years 2007 (after published VIN range) and newer, this is not a warrantable issue. Please consider this publication as information only.
Required Parts and Tools
No Special Tools required.
Additional Information
All part and service references provided in this Technical Bulletin are subject to change and/or removal. Always check with your Parts Dept. and Repair
Manuals for the latest information.
< PREV PAGE
NEXT PAGE >