< PREV PAGE
NEXT PAGE >
Eos (1F7) V6-3.2L (BUB) (2008)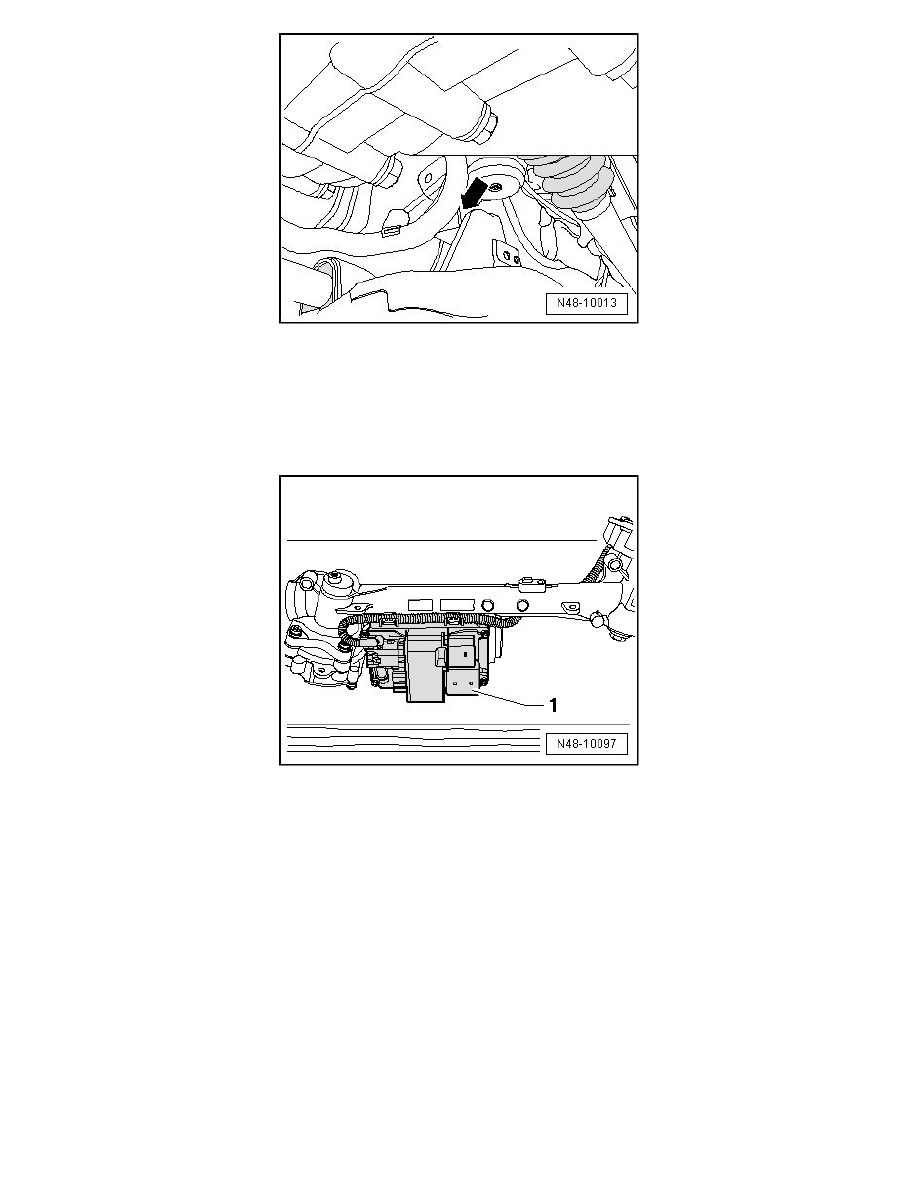 -
Unclip all other cable mounting points on steering gear.
-
Disconnect all electrical connections from steering gear.
-
Lower the subframe with the (V.A.G 1383 A) until the steering gear can be removed.
-
Set down steering gear as depicted in the illustration.
This prevents damage to the control module - 1 -.
Installing
Installation is performed in the reverse order of removal.
The steering gear threaded sleeves must be seated in the console holes. 
‹› Coat seal on steering gear with lubricant, e.g. soft soap, before installing steering gear.
‹› After attaching steering gear to drive axle, make sure that seal on steering gear is positioned to mounting plate without kinks and opening to foot
well is sealed correctly. Ingress of water and/or noises may be the result. 
‹› Make sure sealing surfaces are clean.
Before fastening the bolts for subframe, position steering gear on subframe and fasten bolts for steering gear and stabilizer.
-
Clamp off the electrical connections to the steering gear.
-
Install lower noise insulation.
< PREV PAGE
NEXT PAGE >