< PREV PAGE
NEXT PAGE >
Eos (1F7) V6-3.2L (BUB) (2008)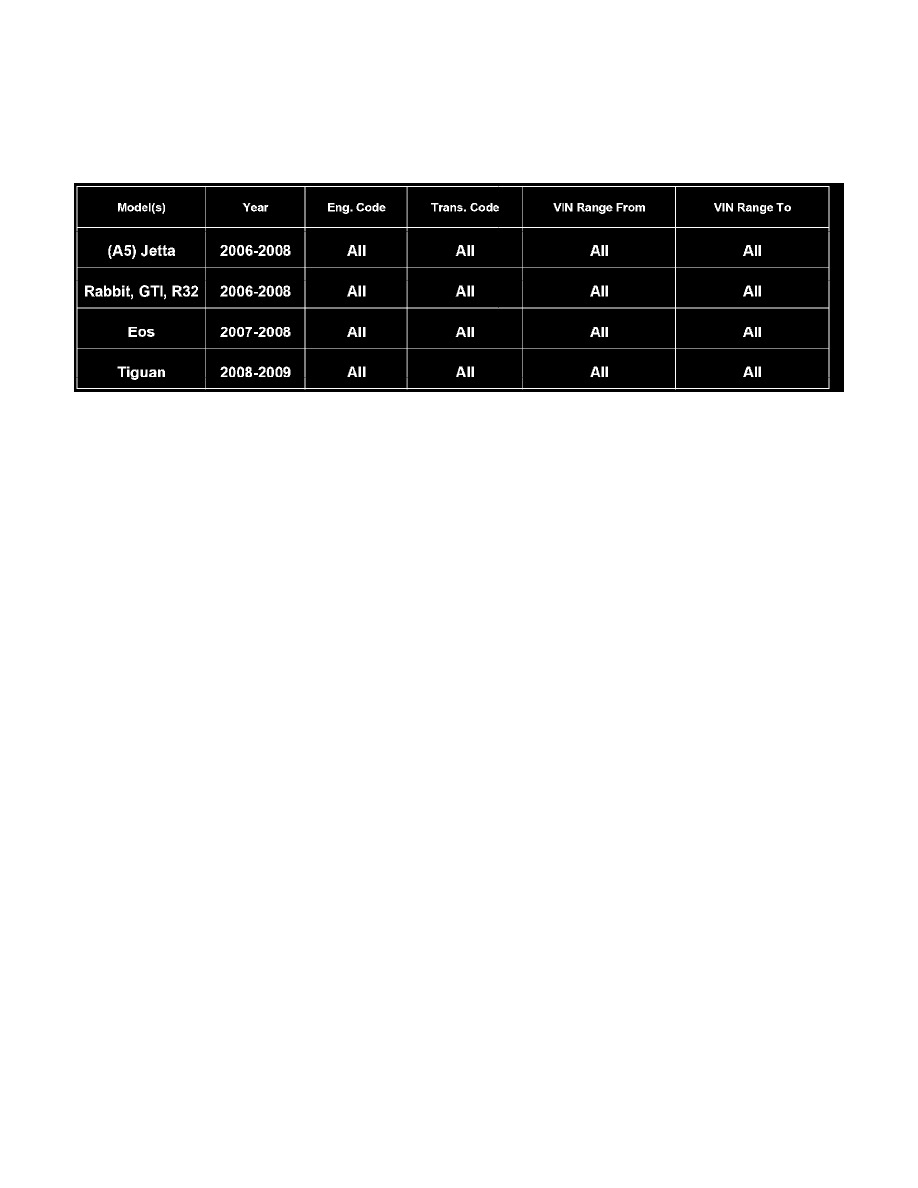 Steering Mounted Controls Assembly: All Technical Service Bulletins
Instruments - No Menu Using Steering Wheel Buttons
90 09 01
Aug. 18, 2009 
2017528 Supersedes T.B. Group 90 number 08-05 dated Aug. 1, 2008 to correct the technical diagnosis line of warranty table.
Vehicle Information
Condition
Steering Wheel Menu Change Button Inoperative
Customer is unable to change menu items with the button on the steering wheel.
Technical Background
A software error occurs in the steering column electronics -J527-.
Production Solution
Not applicable.
Service
NOTE:  
5051/5052 must be updated to 15.94.00 or greater.
-
Connect Midtronics In-Charge 940 (INC-940) tester/charger to maintain voltage of 12.5 - 14.5V.
-
Select "Operating Mode -> Guided Functions -> 16 - Steering Wheel Electronics -> Adaption menu key multifunction steering wheel".
< PREV PAGE
NEXT PAGE >