< PREV PAGE
NEXT PAGE >
Eos (1F7) V6-3.2L (BUB) (2008)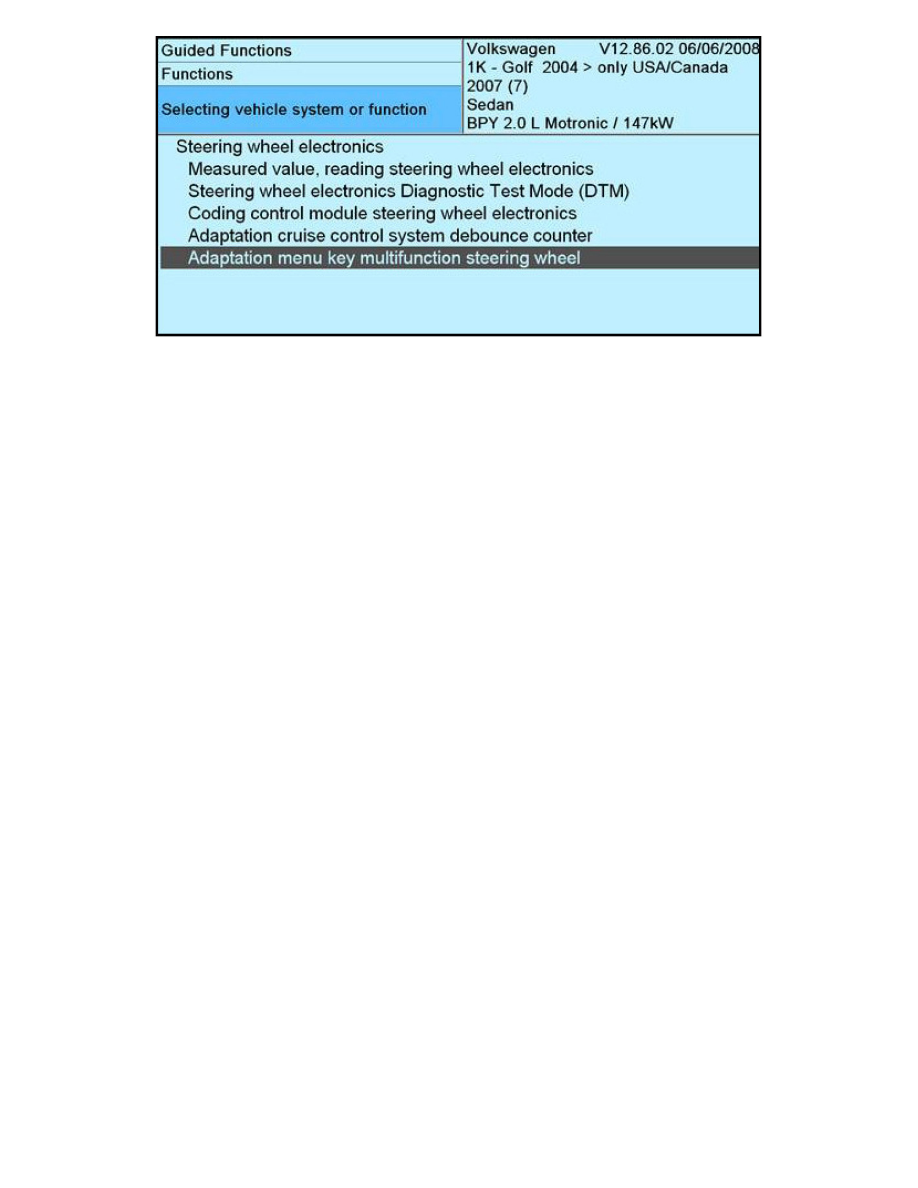 -
When completed, exit GFF.
After adaptation, proceed as follows:
-
Switch OFF ignition and remove key.
-
Disconnect scan tool diagnostic connector from vehicle.
-
Close all doors, and lock vehicle with remote control key or driver s door lock cylinder.
-
Wait approximately 60 seconds.
-
Switch ON ignition.
-
Confirm menu button is working.
If menu buttons still remain inoperative, further diagnosis will be necessary.
< PREV PAGE
NEXT PAGE >