< PREV PAGE
NEXT PAGE >
Eos (1F7) V6-3.2L (BUB) (2008)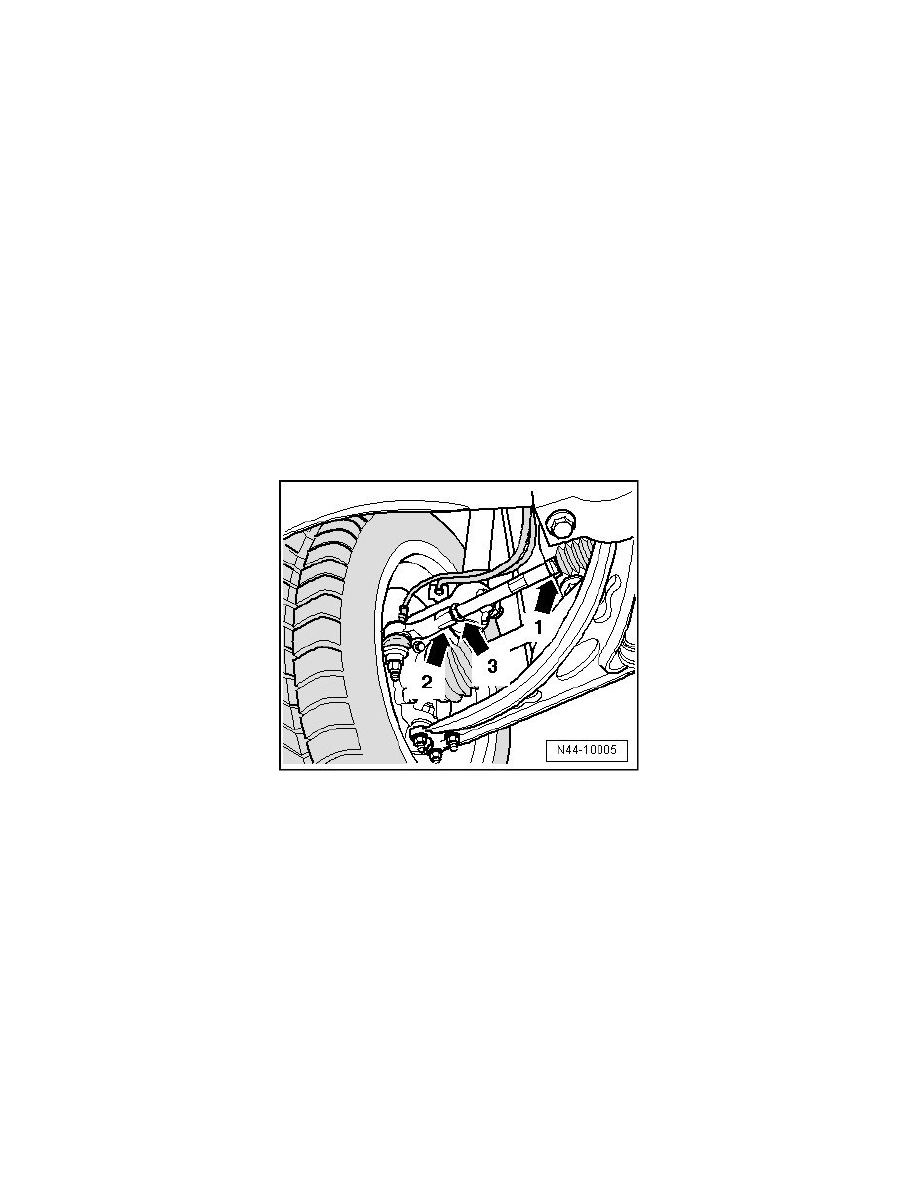 Tie Rod: Service and Repair
Tie Rod
Special tools, testers and auxiliary items required
‹› Ball joint puller (3287 A)
‹› Hose clamp pliers (V.A.G 1275)
‹› Torque wrench (V.A.G 1332)
‹› 38 mm open end wrench insert (V.A.G 1923)
‹› Locking pliers (VAS 6199)
‹› Vehicle Diagnosis, Testing and Information System ( VAS 5051B)
Removing
-
Turn steering wheel into straight ahead position.
-
Clean outside of steering gear in area of boots.
-
Loosen nut - 3 -, counterhold on tie rod end - 2 - while doing this.
-
Remove front wheel.
-
Loosen nut of track rod ball joint, but do not unscrew yet.
‹› To protect thread, screw nut on pin a few turns.
-
Press off track rod ball joint from wheel bearing housing using (3287 A) and now unscrew nut.
< PREV PAGE
NEXT PAGE >