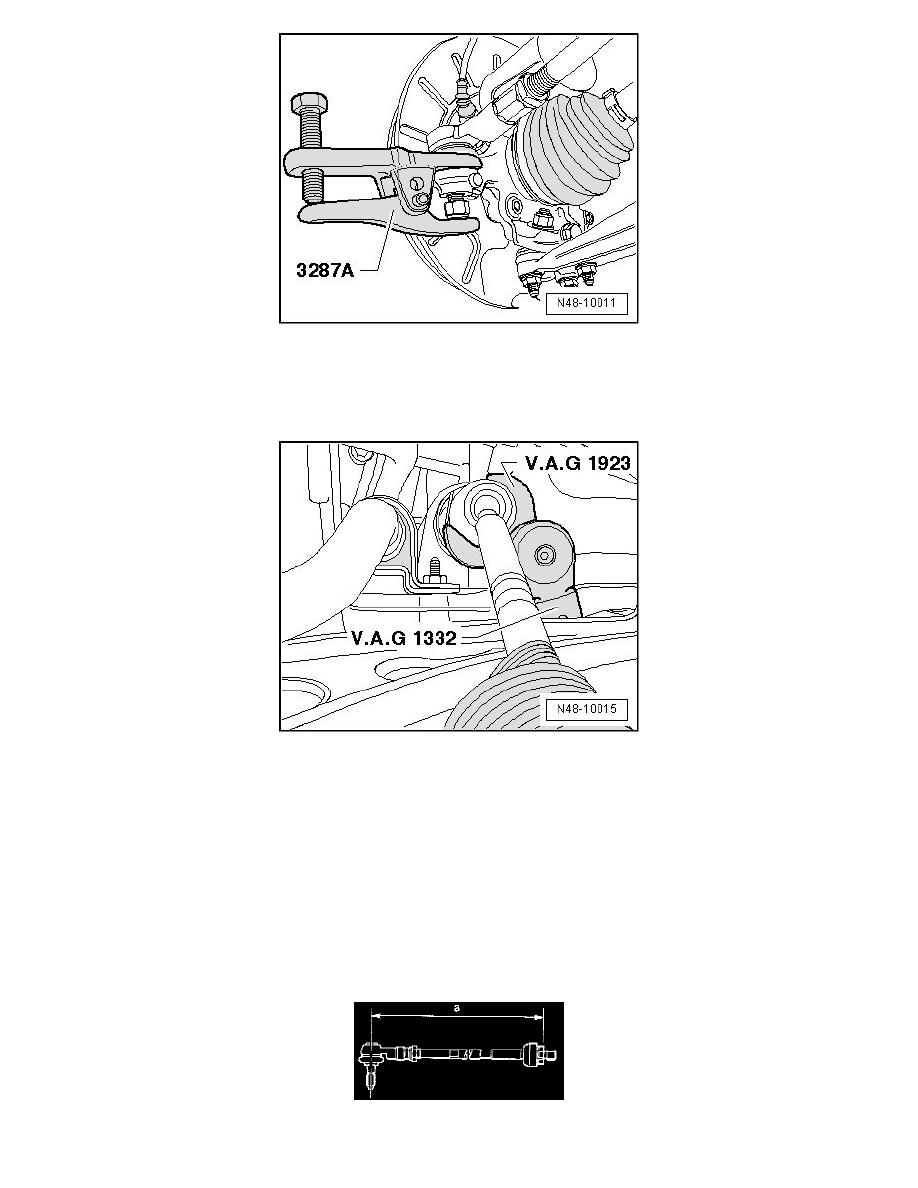 -
Loosen spring clamp (item - 1 - in illustration N44-10005) using (V.A.G 1275) from bellows and slide onto tie rod.
-
Remove clamp and pull off bellows from steering gear housing.
-
Remove the tie rod from steering gear using (V.A.G 1923 ).
‹› If corrosion, damage, wear-out or first signs of soiling on steering rack can be seen, complete steering gear must be replaced.
‹› If no grease film is visible on steering rack, steering gear must also be replaced completely.
Installing
CAUTION!
Do not lubricate the steering rack.
-
Turn steering wheel into straight ahead position.
-
Guide new clamp and bellows onto tie rod.
-
Twist tie rod far enough into tie rod end until dimension -  a - is obtained.
Dimension - a - = 371 ± 1 mm