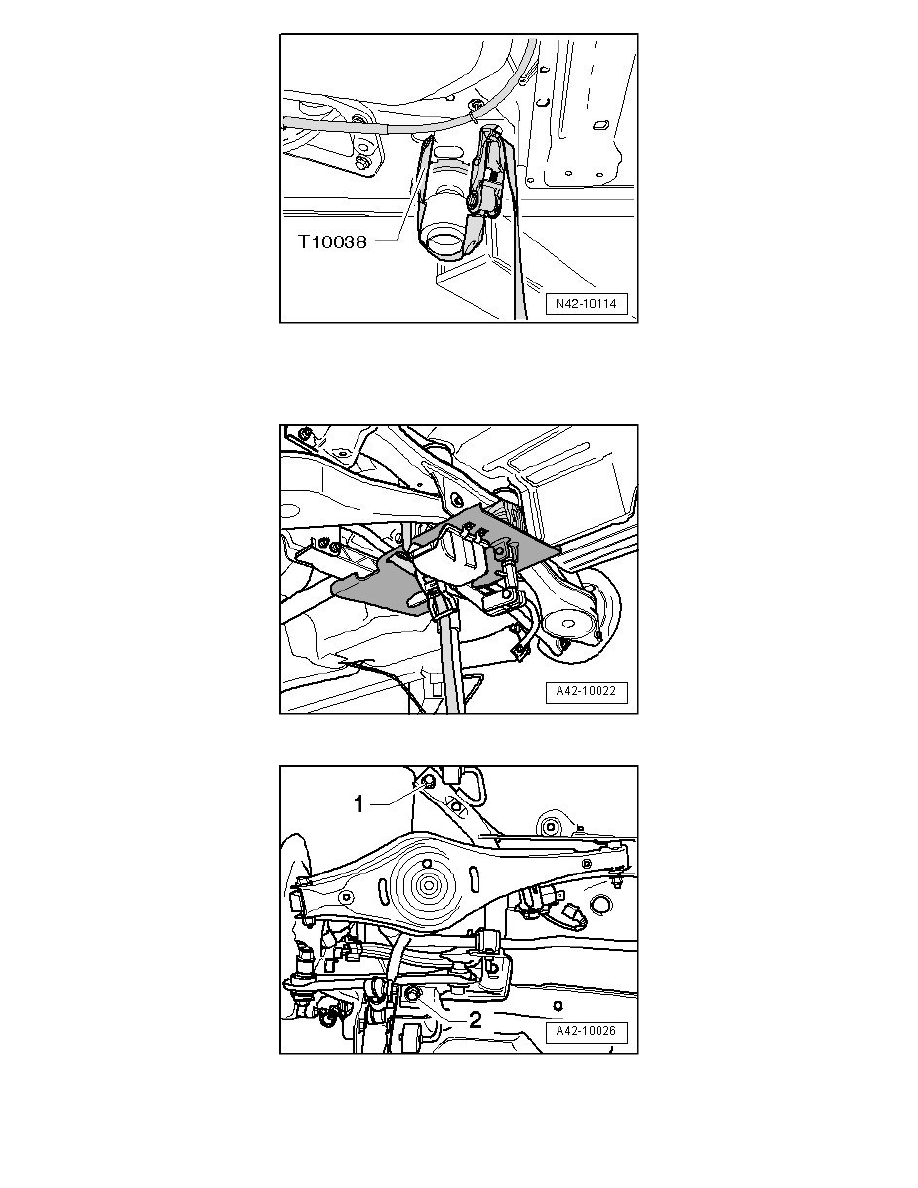 CAUTION!
If a vehicle is not secured, there is danger that the vehicle could slip off the lift.
-
Place (V.A.G 1383 A) with (V.A.G 1359/2 ) below subframe and secure with strap.
-
Remove the bolt - 1 - or - 2 - on both sides.
‹› For the sake of a better illustration, only the left side of the vehicle is shown.
-
Secure the position of the subframes using 2 (T10096) to 20 Nm.