< PREV PAGE
NEXT PAGE >
Eos (1F7) V6-3.2L (BUB) (2008)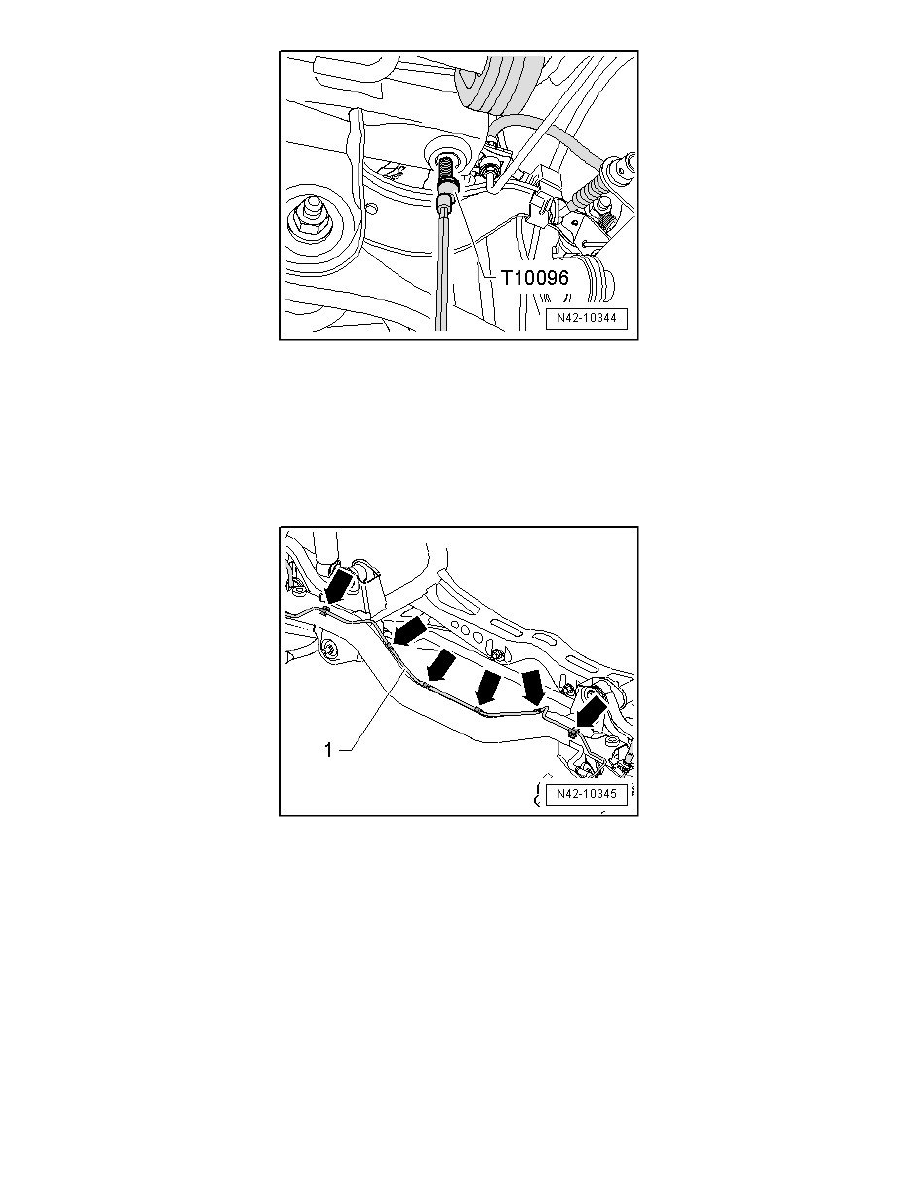 ‹›  (T10096) may only be tightened to a maximum of 20 Nm, since otherwise the threads of the locating bolts will be damaged.
-
Remove the 2 remaining bolts from the subframe.
-
Carefully lower the subframe with its components 30 mm maximum. 
‹› When lowering, ensure the brake lines and electrical lines have adequate clearance.
-
Remove the brake line - 1 - from the clips -  arrows -.
‹› When doing this, the clips will be destroyed and must be replaced. 
‹› For illustrative purposes, the illustration shows the subframe removed and from the top.
-
Lower subframe with attachments.
Installing
Installation is performed in the reverse order of removal. Observe the following when doing so:
-
Perform a vehicle alignment. Refer to => [ Wheel Alignment ] See: Alignment/Service and Repair/Wheel Alignment.
Tightening Specifications
< PREV PAGE
NEXT PAGE >