< PREV PAGE
NEXT PAGE >
Eos (1F7) V6-3.2L (BUB) (2008)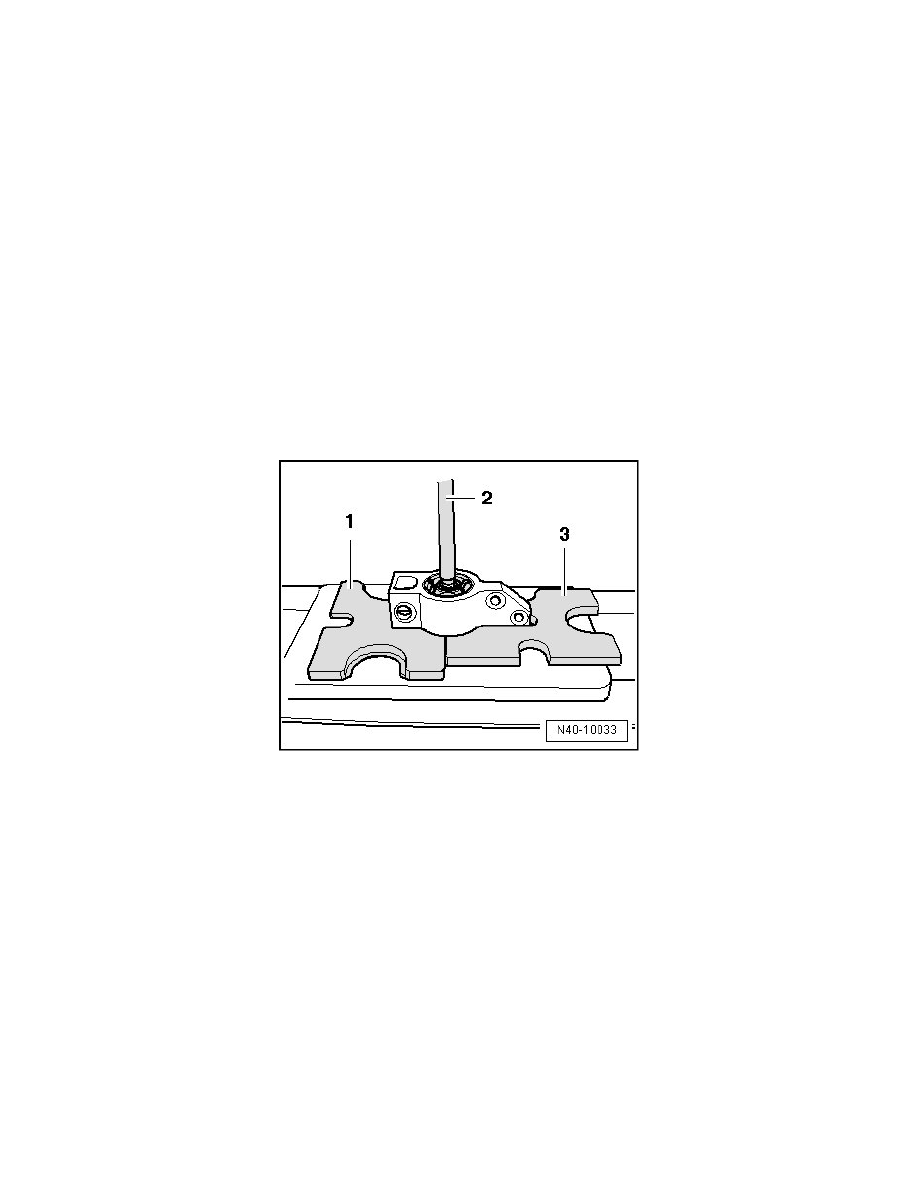 Front Strut / Shock Tower: Removal and Replacement
Mounting Bracket With Control Arm Bearing
Mounting Bracket with Control Arm Bearing
Special tools, testers and auxiliary items required
‹› Guide piece (VW 439)
‹› Thrust plate (VW 401)
‹› Thrust plate (VW 402)
‹› Sleeve (VW 418 A)
Pressing off Mounting Bracket with Bearing for Control Arm
Bonded rubber bushing is available as a replacement part only with the mounting bracket.
-
Press mounting bracket with bonded rubber bushing off control arm. 
‹› Hold control arm firmly while pressing out.
1.  (VW 401)
2.  (VW 439)
3.  (VW 402)
Pressing on Mounting Bracket with Bearing on Control Arm
-
Thinly coat control arm hex head with installation lubricant (G 294 421 A1) (1:20).
-
Carefully press bearing onto control arm as far as stop.
< PREV PAGE
NEXT PAGE >