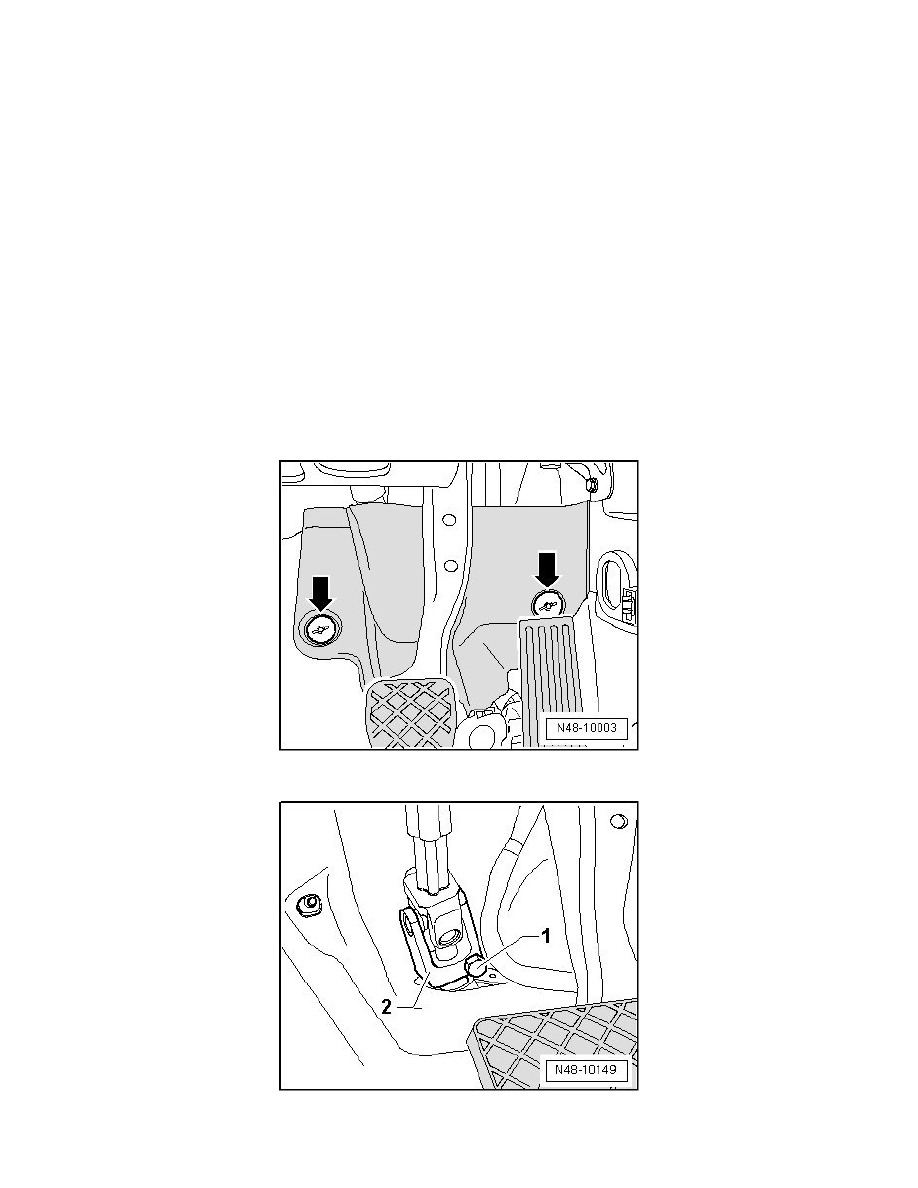 Front Subframe: Removal and Replacement
Front Suspension
Subframe, Lowering
Special tools, testers and auxiliary items required
‹› Locating pins (T10096)
‹› Engine/transmission jack (V.A.G 1383 A)
Removing
-
Turn the steering wheel to the straight-ahead position and remove  the ignition key so that the steering wheel lock engages.
Vehicle with Keyless Access Keyless Locking and Starting  System
-
Switch the ignition off and open the driver's door so the steering  wheel lock locks.
Continuation for All Vehicles
-
Remove foot well trim, remove nuts - arrows - to  do so.
-
Remove the bolt - 1 - and remove the universal joint -  2 - from the steering gear.
-
Remove lower noise insulation.