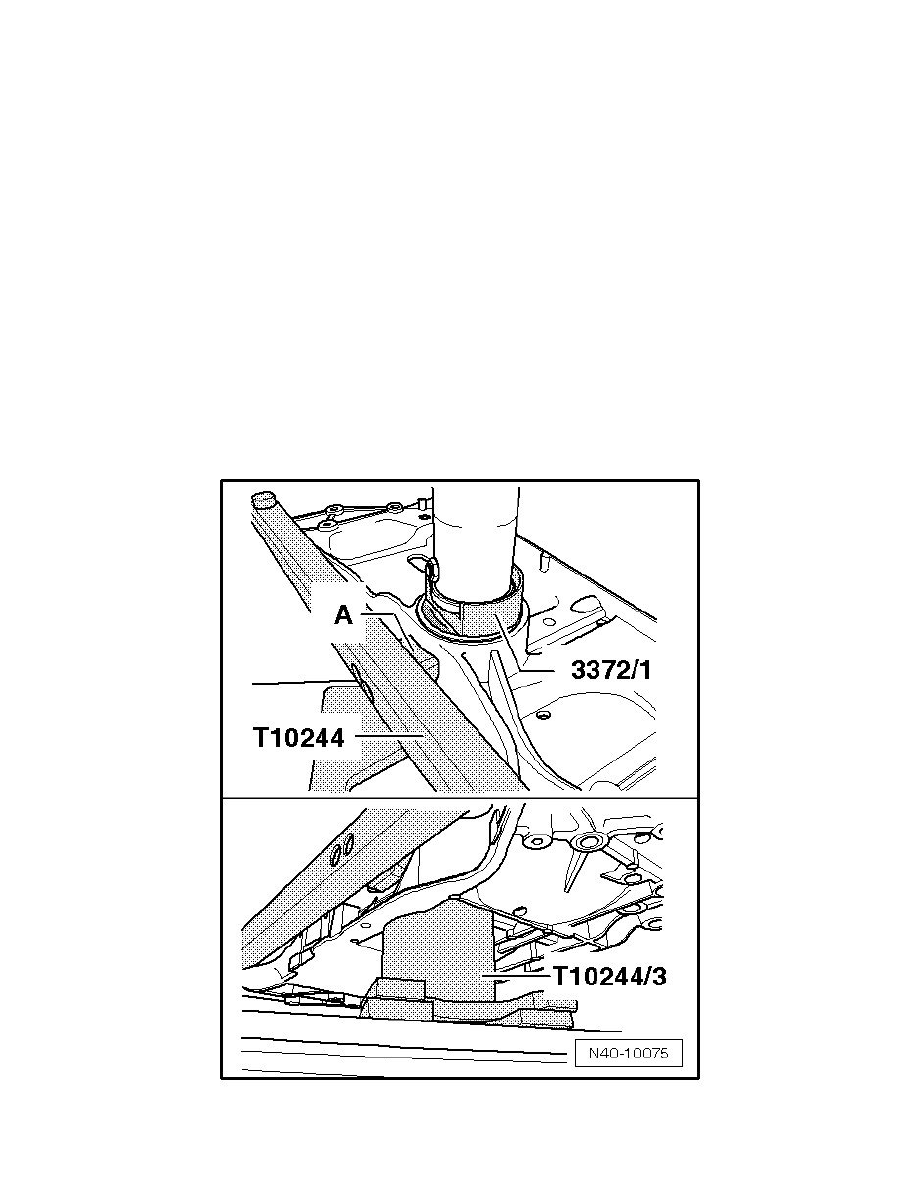 Front Subframe Mount: Service and Repair
Subframe Bonded Rubber Bushings
Special tools, testers and auxiliary items required
‹› Installation device (3372)
‹› Assembly tool (T10214)
‹› Assembly tool (T10244)
‹› Thrust plate (VW 401)
‹› Thrust plate (VW 402)
Bonded Rubber Bushing, Pressing Out
-
Remove subframe, refer to => [ Subframe, without Steering Gear ] See: Front Subframe/Service and Repair/Removal and Replacement/Subframe,
Without Steering Gear. 
-
Attach (T10244) to subframe.
-
Press out both bonded rubber bushings at the same time as depicted in the illustration.
‹› The flattened side of the installation device (3372/1 ) must face toward (T10244) insert - A  -, otherwise insert can be damaged.