< PREV PAGE
NEXT PAGE >
Eos (1F7) V6-3.2L (BUB) (2008)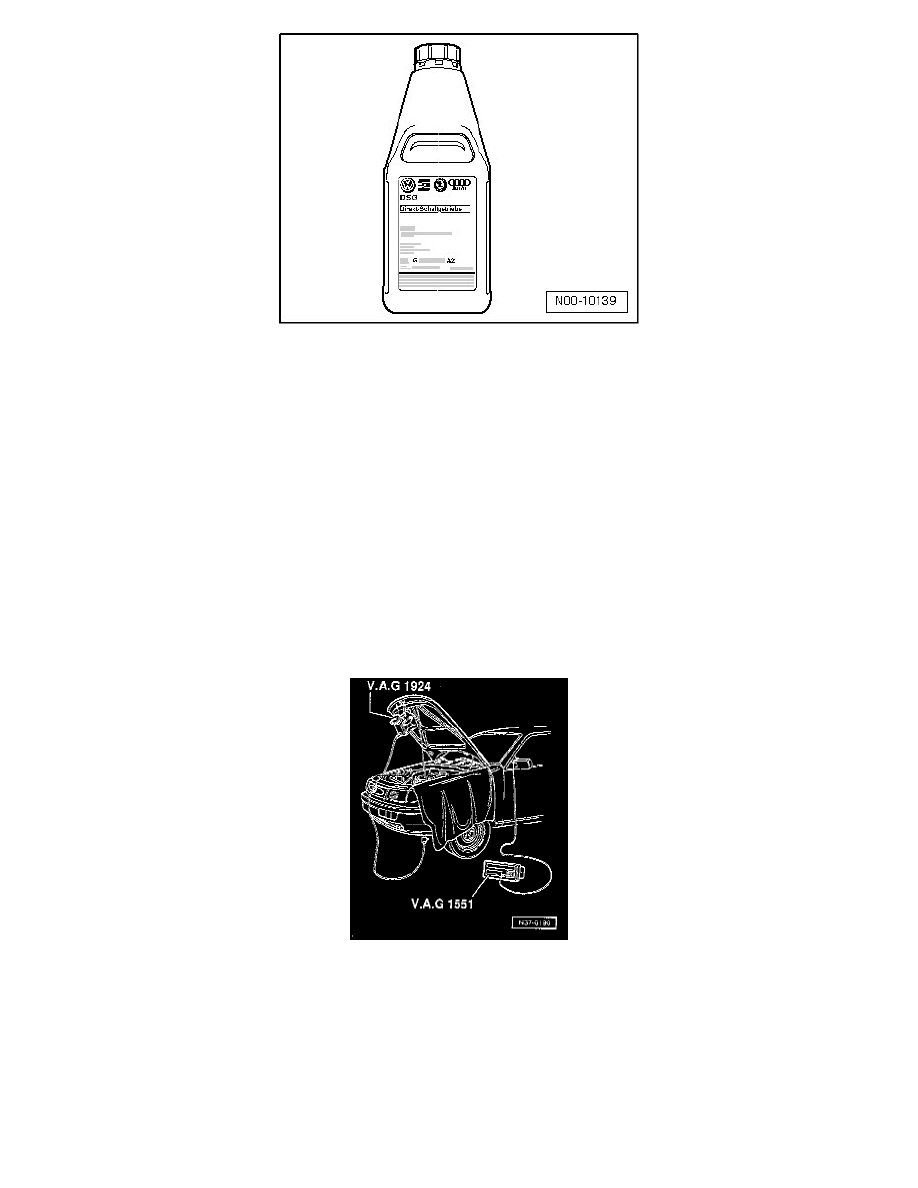 -
Fill with 5.5 liters of Direct Shift Gearbox (DSG) oil.
To change bottles, the shut off valve can be closed or (VAS 6262 A) can be held higher than the transmission.
-
Move through the (VAS 5051) until the DSG oil temperature is displayed.
-
Start the engine.
-
Press the brake pedal and shift into each selector lever position for approximately 3 seconds. Place the lever in the P position again.
Do not turn off the engine!
With an oil temperature of 35 to 45 °C (95 to 113 °F):
-
With the engine running, disconnect the quick acting coupling for the (VAS 6262 A).
-
Let the excess oil drain.
-
As soon as the oil has run out (it begins to drip), remove the (VAS 6262 A) and install the inspection plug with a new seal. 
Tightening Specification: 45 Nm
-
Turn off engine.
Drained oil must not be used to fill again.
Dispose of oil in an appropriate manner, refer to => [ DSG Oil ] See: Manual Transmission/Transaxle/Description and Operation/General Repair
Information. 
This completes the oil and filter change procedure.
< PREV PAGE
NEXT PAGE >