< PREV PAGE
NEXT PAGE >
Eos (1F7) V6-3.2L (BUB) (2008)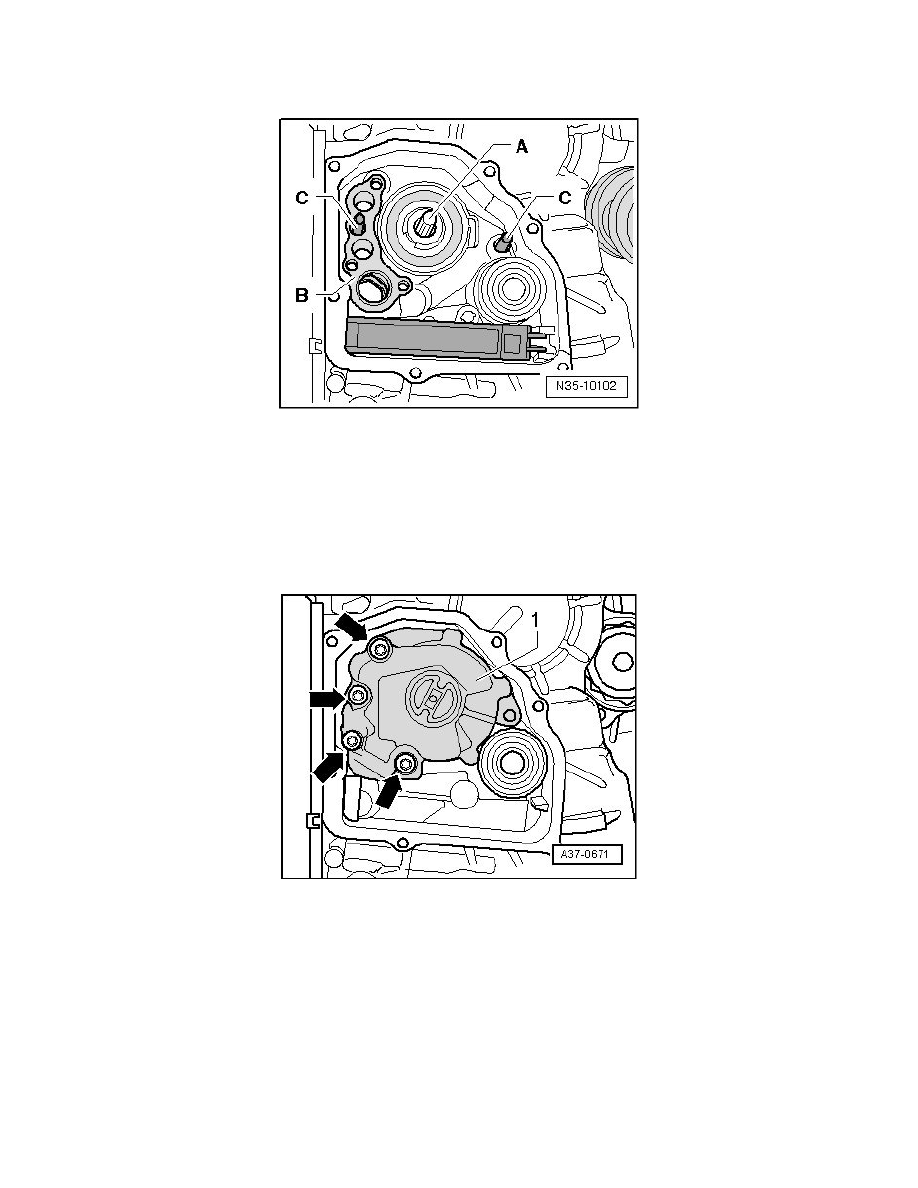 Installing
-
Slide oil pump driveshaft - A - into transmission until seated while turning driveshaft slightly.
-
A new metal seal - B - must always be used.
‹› The 2 alignment pins - C - must be located in transmission housing.
-
When positioning oil pump, pay attention to input shaft splines and correct seating on alignment pins.
Various Oil Pump Screws - 1 -
All 4 screws are a flat head design
Tightening specification:
‹› 5 Nm + 90° (1/4 turn) additional turn 
3 screws have a flat head, upper screw is countersunk
< PREV PAGE
NEXT PAGE >