< PREV PAGE
NEXT PAGE >
Eos (1F7) V6-3.2L (BUB) (2008)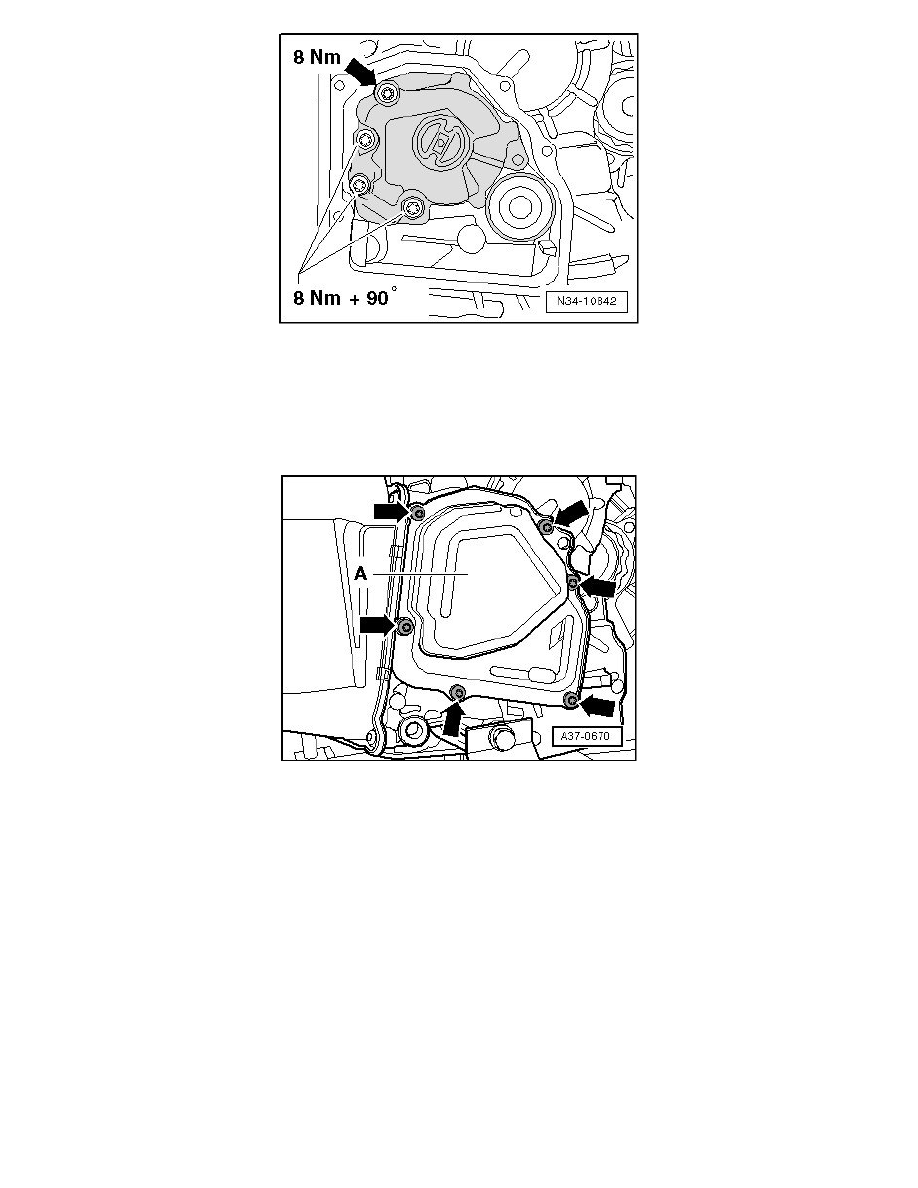 Tightening specification:
‹› Countersunk screw: 8 Nm without tightening angle (tighten with socket (T10054))
‹› Flat head screws: 8 Nm + 90° (1/4 turn) additional turn
-
Set new oil pump cover - A - in place and tighten new screws - arrows - in diagonal sequence and in multiple stages to 8 Nm.
Transmission does not have oil. You must now add new oil and adjust to the correct oil level.
-
Replace the DSG oil and filter. Refer to => [ Oil Filter, Changing and Adjusting Oil Level ] See: Fluid - A/T/Service and Repair.
-
Install left front wheel housing liner.
-
Install noise insulation.
< PREV PAGE
NEXT PAGE >