< PREV PAGE
NEXT PAGE >
Eos (1F7) V6-3.2L (BUB) (2008)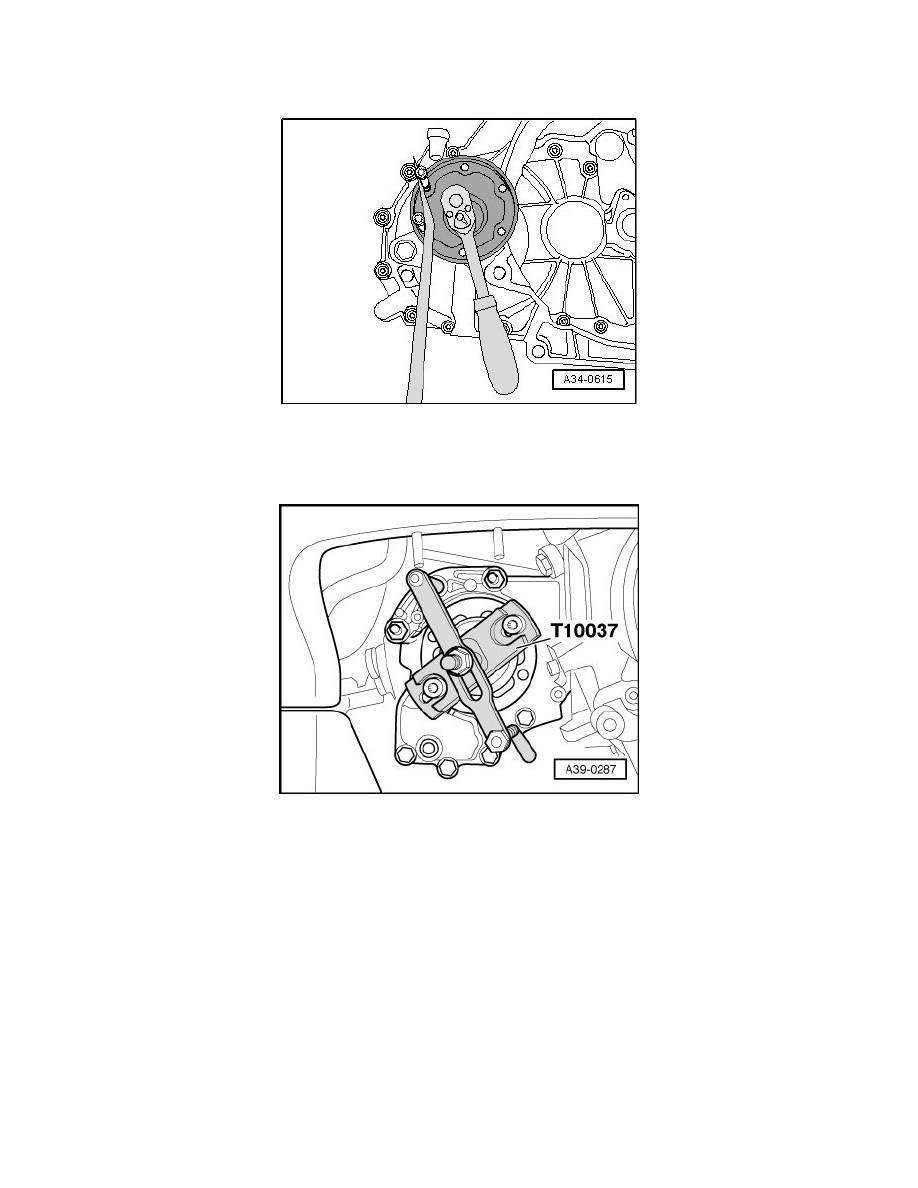 -
Remove right drive axle heat shield bolts - arrows - and shield from transmission.
-
Place old oil collecting and extracting device ( VAG 1782) beneath transmission.
-
Remove right stub shaft countersunk bolt with socket and key (T10107) by installing 2 bolts in the stub shaft flange and counter holding the shaft
with a pry bar.
-
Remove stub shaft with puller (T10037). 
Installing
Installation is performed in the reverse order of removal. Pay attention to the following:
‹› Replace stub shaft countersunk bolt.
-
Remove sealing ring - A - from groove - arrow  - and replace.
< PREV PAGE
NEXT PAGE >