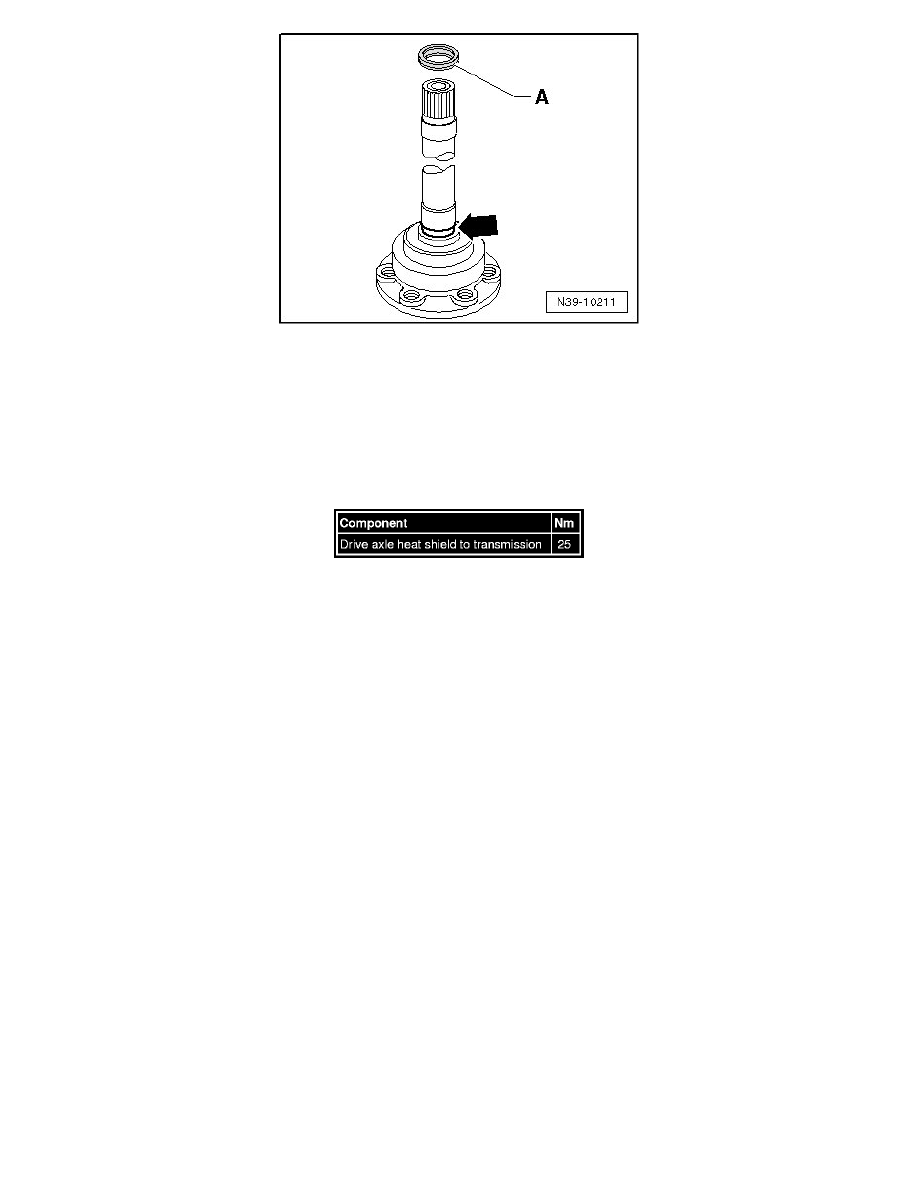 -
Carefully drive stub shaft in, turning while doing so.
-
Secure stub shaft with new countersunk bolt and tighten to 30 Nm. 
-
Install right drive axle.
-
Check transmission oil level. Refer to => [ Oil Filter, Changing and Adjusting Oil Level ] See: Fluid - A/T/Service and Repair.
Tightening Specifications