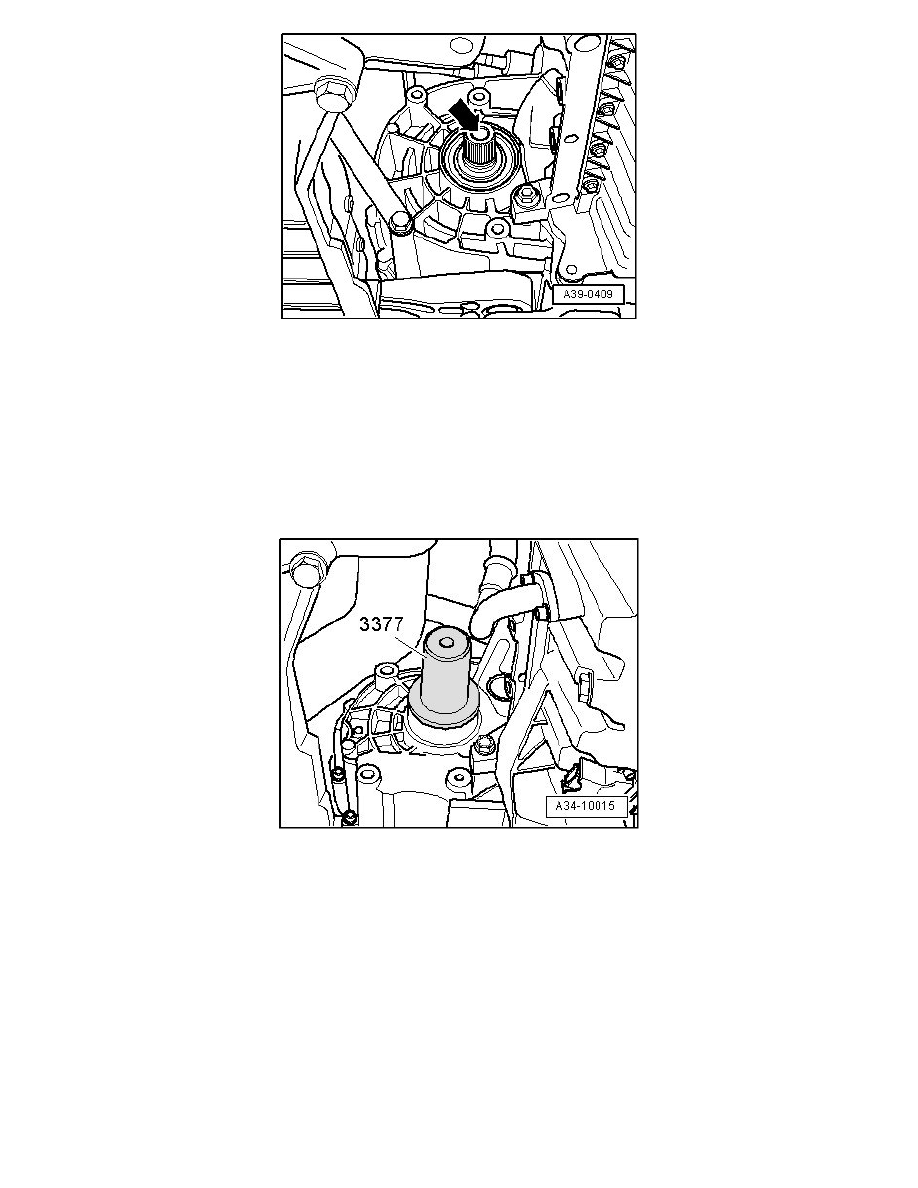 -
Pull out stub shaft together with compression spring.
-
Pry out seal with a lever.
Installing
-
Lightly oil new seal on outer circumference.
-
Fill area between sealing lip and dust lip halfway with sealing grease (G 052 128).
-
Drive new seal in until seated; be sure not to distort seal.
-
Insert stub shaft.
-
Install new bolt for securing stub shaft and tighten to 30 Nm.
With Intermediate Shaft
-
Replace stub shaft O-ring.
-
Grease splines on stub shaft using grease for clutch disc splines (G 000 100).
-
Guide intermediate shaft - B - through bracket -  C - onto transmission stub shaft.