< PREV PAGE
NEXT PAGE >
Eos (1F7) V6-3.2L (BUB) (2008)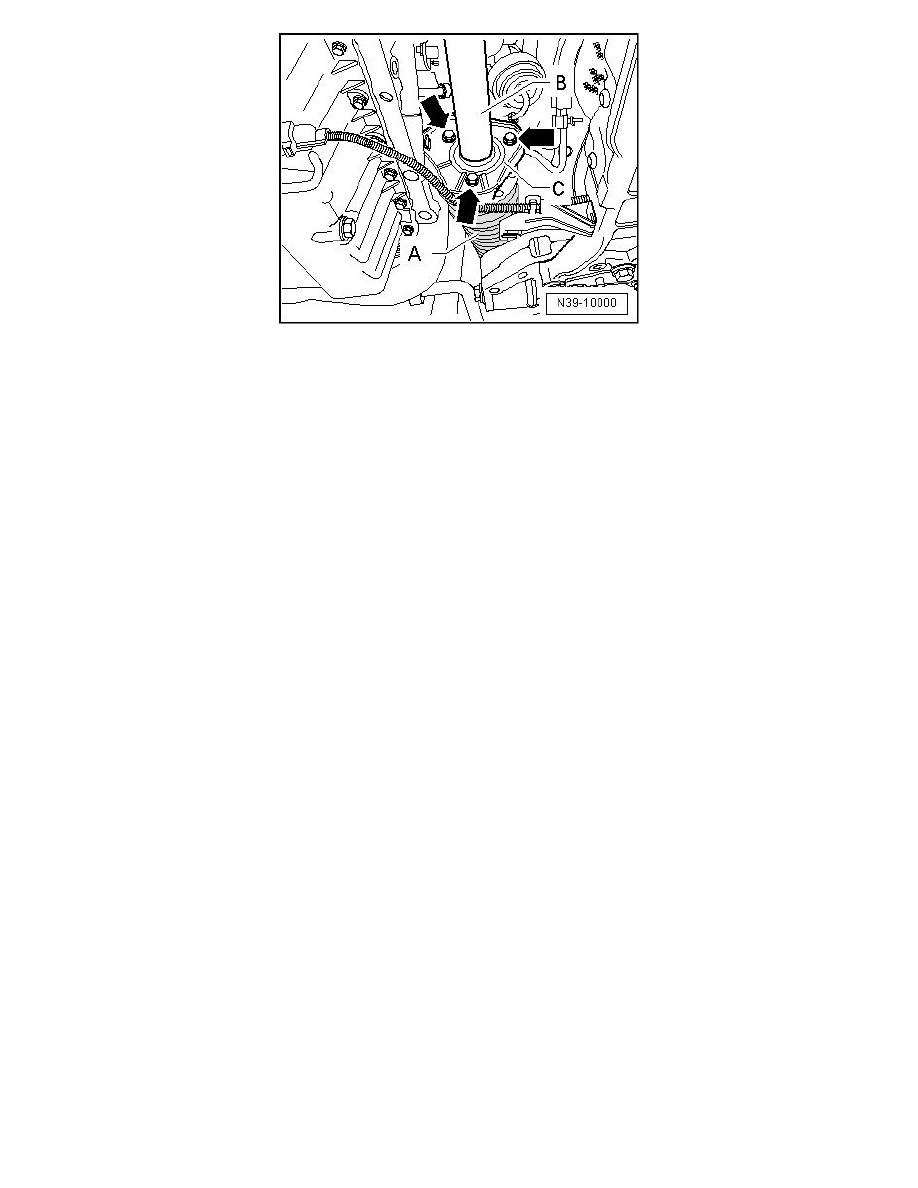 -
Tighten intermediate shaft to bracket bolts - arrows -. 
Continuation for All
-
Install right drive axle.
-
Install right wheel and tire.
-
Change direct shift gear oil and filter. Refer to => [ Oil Filter, Changing and Adjusting Oil Level ] See: Fluid - A/T/Service and Repair.
-
Install noise insulation.
< PREV PAGE
NEXT PAGE >