< PREV PAGE
NEXT PAGE >
Eos (1F7) V6-3.2L (BUB) (2008)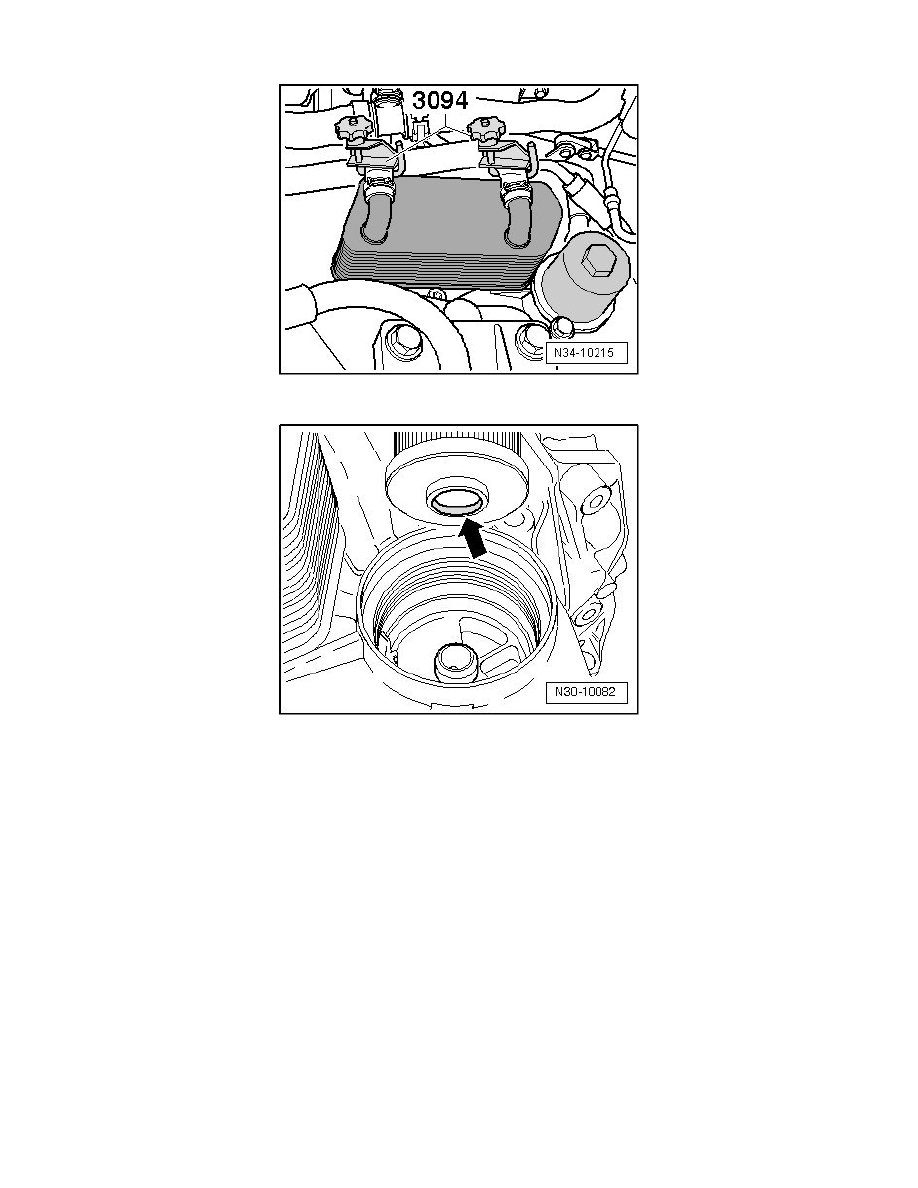 -
Install coolant hoses to transmission oil cooler and remove hose clamps (3094).
-
Insert the new filter with the seat facing downward and tighten the housing to 20 Nm.
-
After performing repairs, the filter does not need to be changed again when filling with oil.
-
Install battery and battery holder.
-
Check coolant level and top off coolant if necessary.
-
After repairing, fill oil without replacing filter. Refer to => [ Oil Filter, Changing and Adjusting Oil Level ] See: Fluid - A/T/Service and Repair.
CAUTION!
Do not start engine during coolant level test if there is still no transmission oil filling.
< PREV PAGE
NEXT PAGE >