< PREV PAGE
NEXT PAGE >
Eos (1F7) V6-3.2L (BUB) (2008)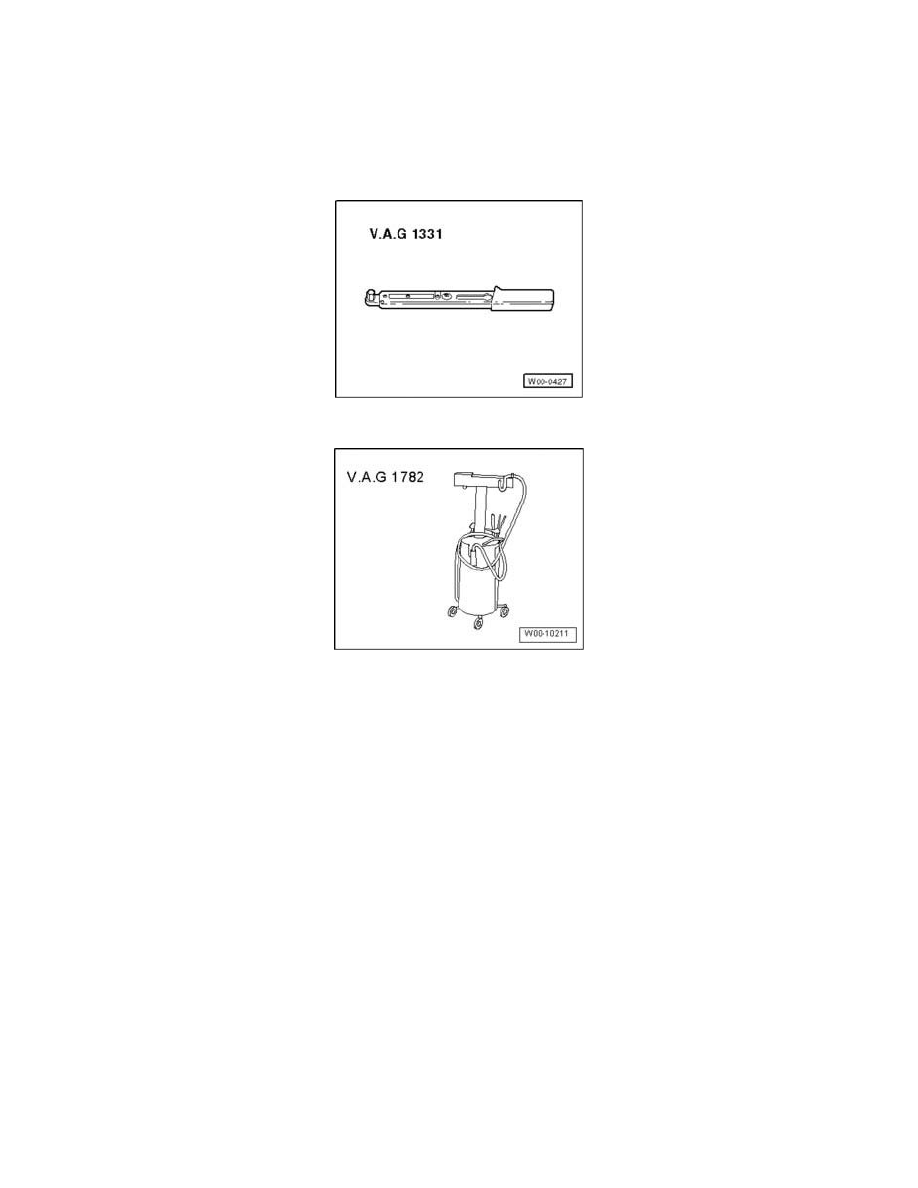 Valve Body: Service and Repair
DSG Mechatronic, Transmission Installed, Removing and Installing
6 Spd. Direct Shift Automatic Transmission 02E
DSG Mechatronic, Transmission Installed, Removing and Installing
Special tools, testers and auxiliary items required
^
Torque wrench V.A.G. 1331
^
Used oil collection and extraction device V.A.G. 1782
Removing
Always make sure that no dirt enters an open transmission.
Dirt entering can cause a transmission malfunction especially with open Direct Shift Gearbox (DSG) mechatronic J743 and/or oil pump.
In regard to contaminated oil, also observe information on changing the oil filter.
-
Place selector lever in position P.
-
Disconnect battery Ground (GND) strap with ignition system switched off.
-
Remove noise insulation.
If present:
-
Remove connecting hose between charge air cooler and charge air tube.
-
Remove cable bracket from large front transmission cover (2 nuts M6)
-
Release mechatronic connector retainer by rotating and remove connector.
-
Position lines in cover area upward and tie up.
-
Place the used oil collection and extraction device V.A.G. 1782 under transmission.
< PREV PAGE
NEXT PAGE >