< PREV PAGE
NEXT PAGE >
Eos (1F7) V6-3.2L (BUB) (2008)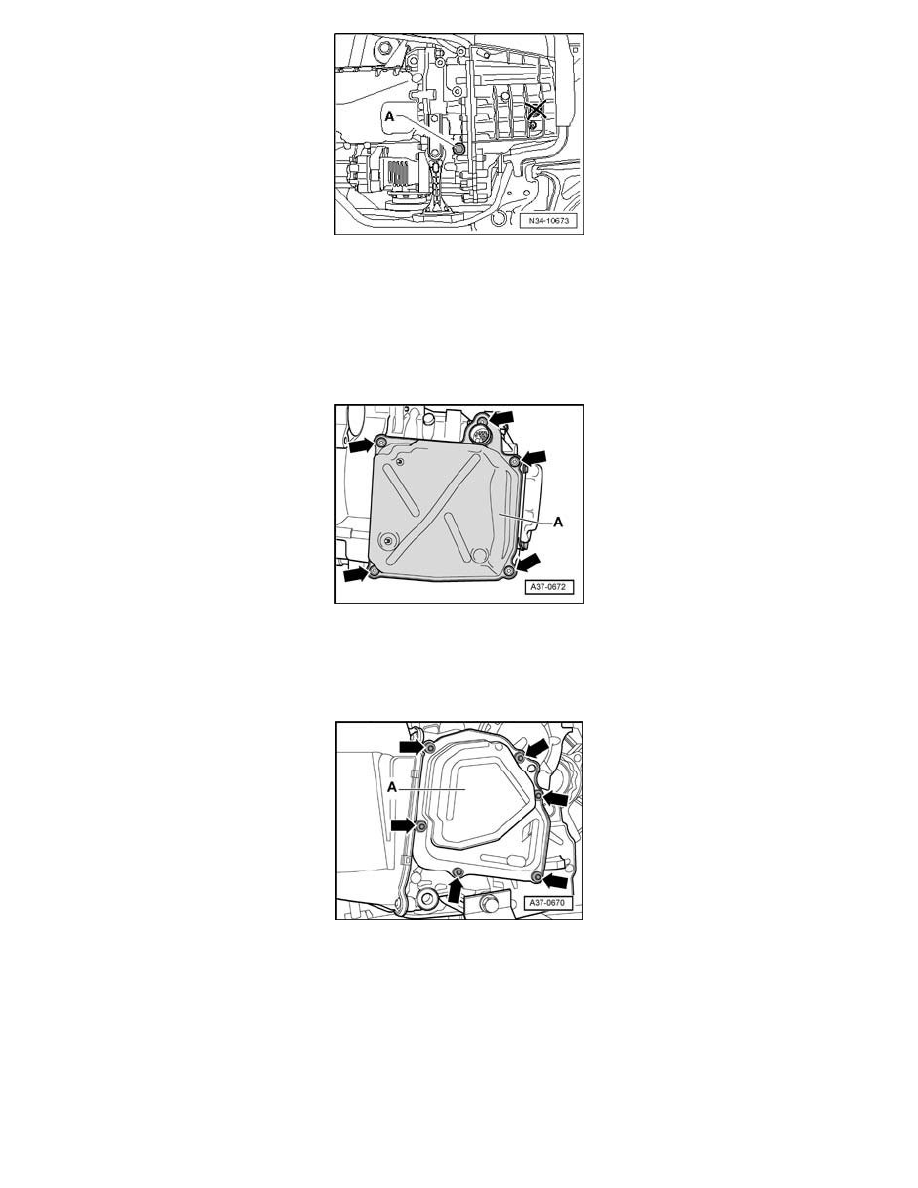 -
Remove plug - A - near pendulum support.
Up to transmission production date September 20, 2004, transmissions with two plugs were installed.
A plastic overflow tube is located behind this plug (with 8 mm hex socket head, tightening specification: 3 Nm). Its length determines the oil level in
the transmission.
-
Remove this oil tube.
Approximately 5.0 liters of oil will flow out. Used oil collection and extraction device V.A.G. 1782 should remain below transmission from now on.
In regard to contaminated oil, also observe information on changing oil filter.
-
Reinstall overflow tube, 3 Nm.
-
Loosen cover bolts - arrows - diagonally and remove.
-
Guide cover on starter bolt.
-
Remove cover and seal.
-
Small oil pump cover and large cover bolts must always be replaced.
Large cover seal must also be replaced.
-
Remove oil pump cover - A -.
Before handling mechatronic, touch a grounded object again.
< PREV PAGE
NEXT PAGE >