< PREV PAGE
NEXT PAGE >
Eos (1F7) V6-3.2L (BUB) (2008)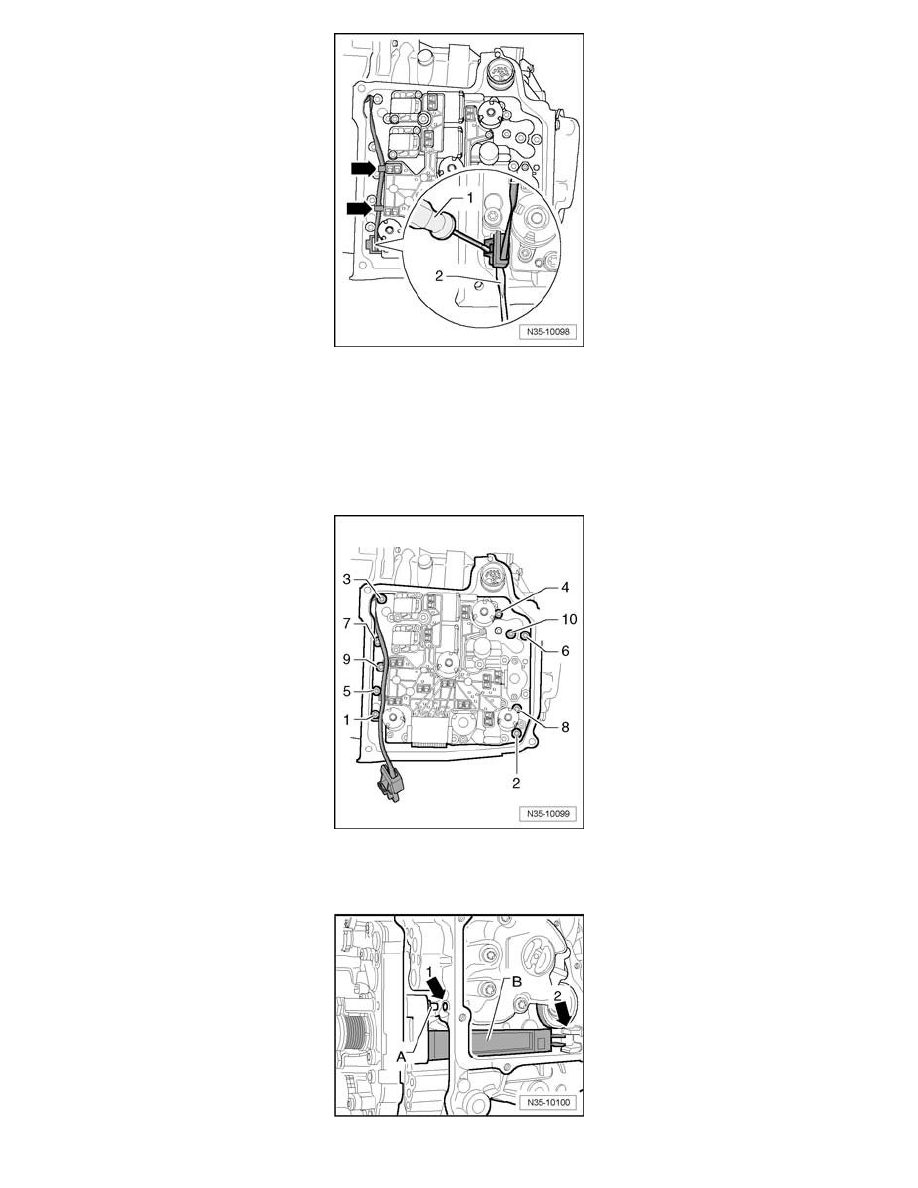 -
Carefully release the connector of the transmission input speed (RPM) sensor G182 with clutch oil temperature sensor G509 using a small
screwdriver - 1 - and at the same time carefully pry out the connector using a second screwdriver - 2 -.
Be very careful. The connector locking mechanisms can break. If this happens, replace the sensor.
CAUTION!  Do not pull on wire!
-
Remove connector.
-
Remove wire from retaining tabs - arrows -.
-
Loosen bolts - 1 - through - 10 - in the specified order and remove.
In order to have enough free space to remove the mechatronic, the pendulum support can be removed.
Then the transmission can be pressed down and back slightly.
-
Pull mechatronic out of transmission housing far enough until sensor arm - B - on rear side is no longer located in transmission housing.
< PREV PAGE
NEXT PAGE >