< PREV PAGE
NEXT PAGE >
Eos (1F7) V6-3.2L (BUB) (2008)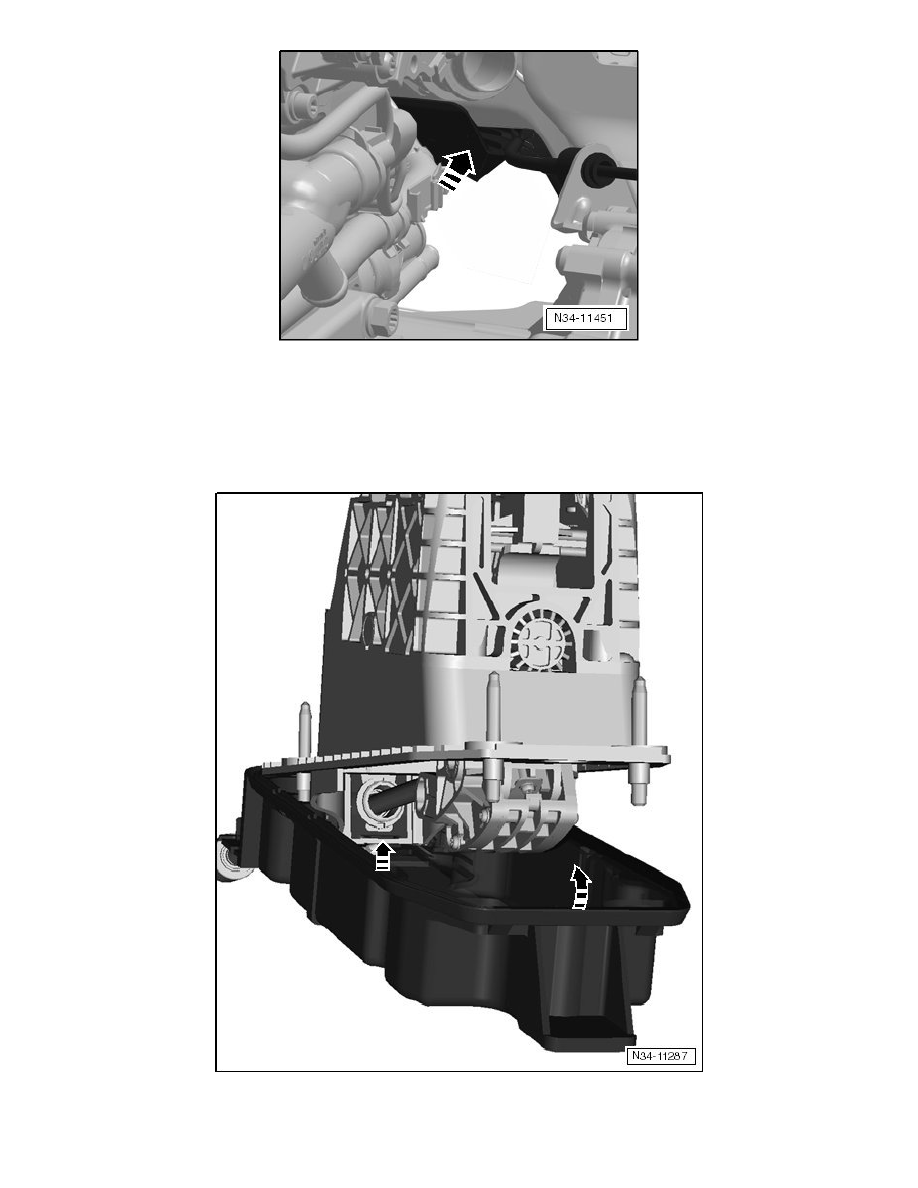 If the plate underneath is bent, there will be noises. The cable will then flap on the plate.
-
Pay attention to the plate. Push it upward into the tunnel when installing.
-
Mount the shift housing on the cable.
-
Install the selector lever cable into the selector mechanism.
-
Insert the cable into the bracket and then insert the bolt through the eye from the top
< PREV PAGE
NEXT PAGE >