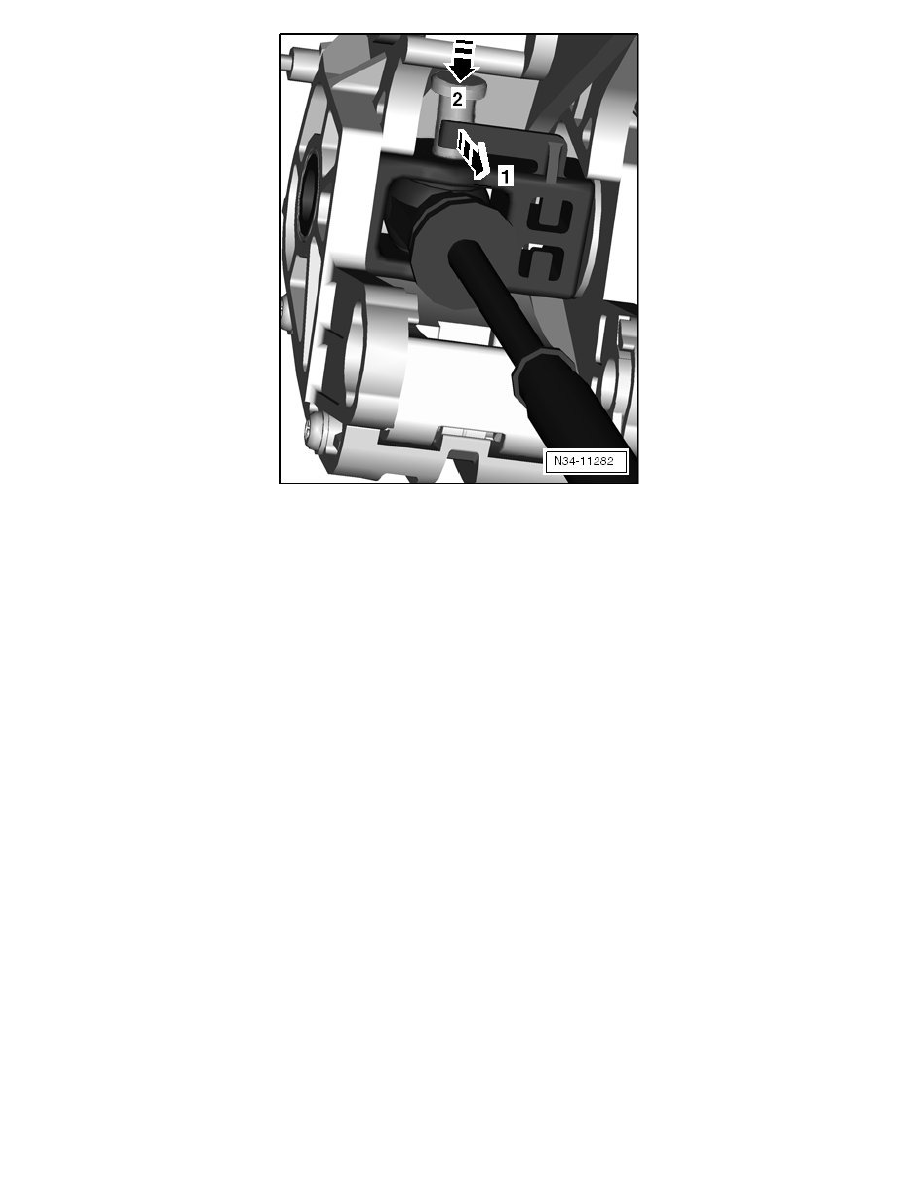 Install the locking washer only after having checked the cable for ease of movement. Refer to => [ Selector Lever Cable Checking, through 02.2009 ] 
See: Automatic Transmission/Transaxle/Shift Linkage/Shift Cable/Testing and Inspection.
-
Secure the cable with a new locking plate to the cable mounting bracket on the selector mechanism.