< PREV PAGE
NEXT PAGE >
Eos (1F7) V6-3.2L (BUB) (2008)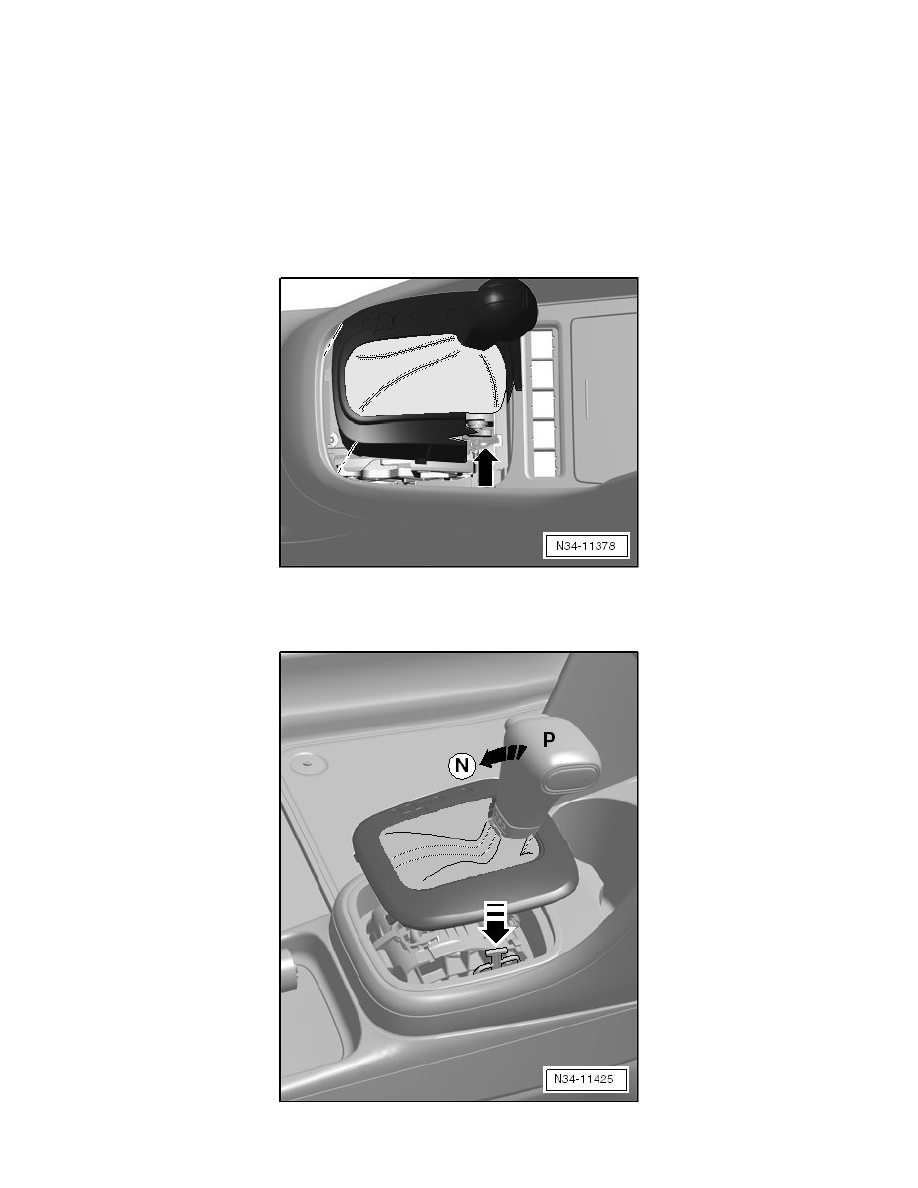 Shifter M/T: Procedures
Selector Lever Manual Release
Do not remove the knob.
-
Press the brake pedal or engage the parking brake.
In case of an emergency:
-
Hold the leather boot and remove the trim.
Vehicles through 02.2009
-
Press the yellow plastic part from right to left - arrow  -.
Vehicles from 03.2009
-
Push down on the yellow plastic piece - arrow -. 
< PREV PAGE
NEXT PAGE >