< PREV PAGE
NEXT PAGE >
Eos (1F7) V6-3.2L (BUB) (2008)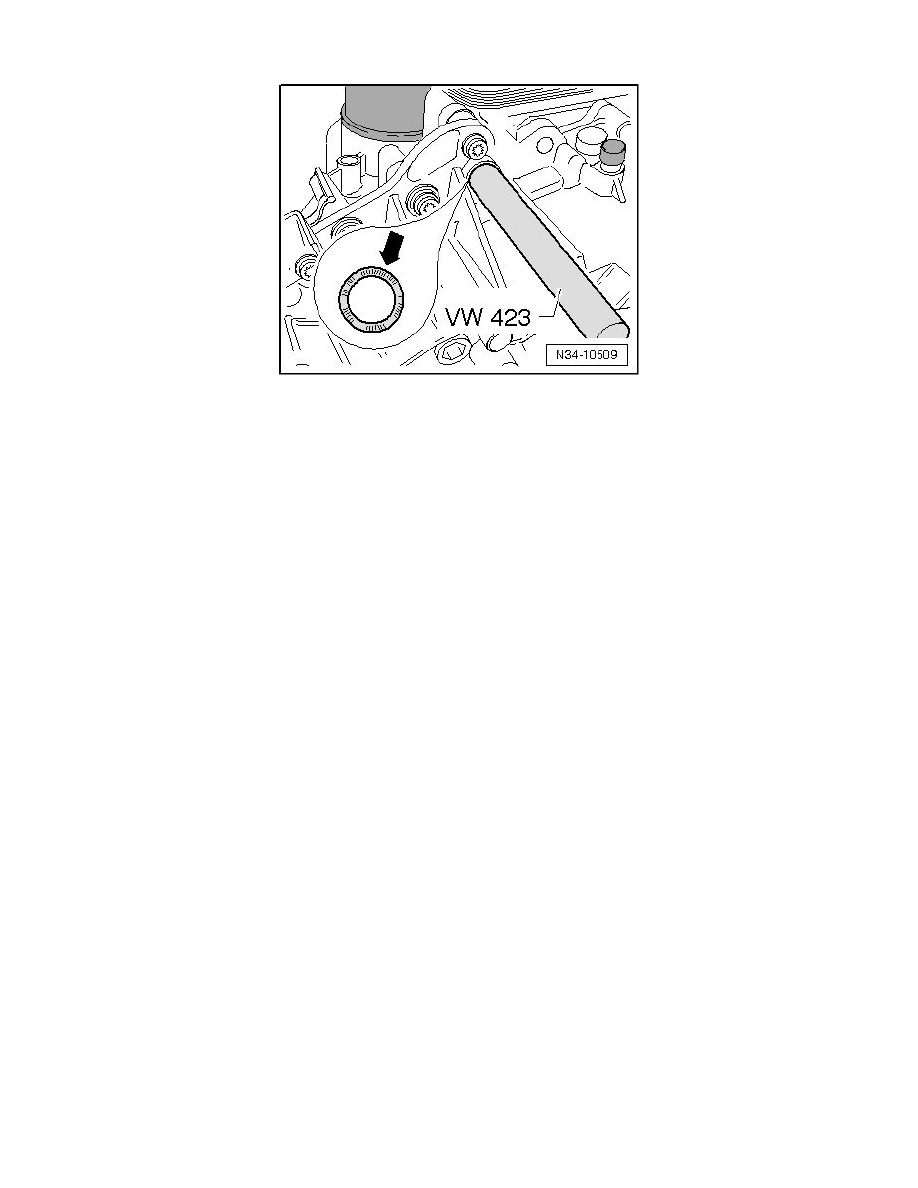 -
Using (VW 423), drive the new seal until seated; be sure not to distort the seal.
-
Install the shaft lever and tighten the nut to 20 Nm.
Selector shaft lever fits onto the splines only in one position.
-
Install the selector lever cable to the transmission. Refer to => [ Selector Lever Cable, through 02.2009 ] See: Shift Linkage/Shift Cable/Service
and Repair and adjust.
< PREV PAGE
NEXT PAGE >