< PREV PAGE
NEXT PAGE >
Golf III L4-1984cc 2.0L SOHC (1993)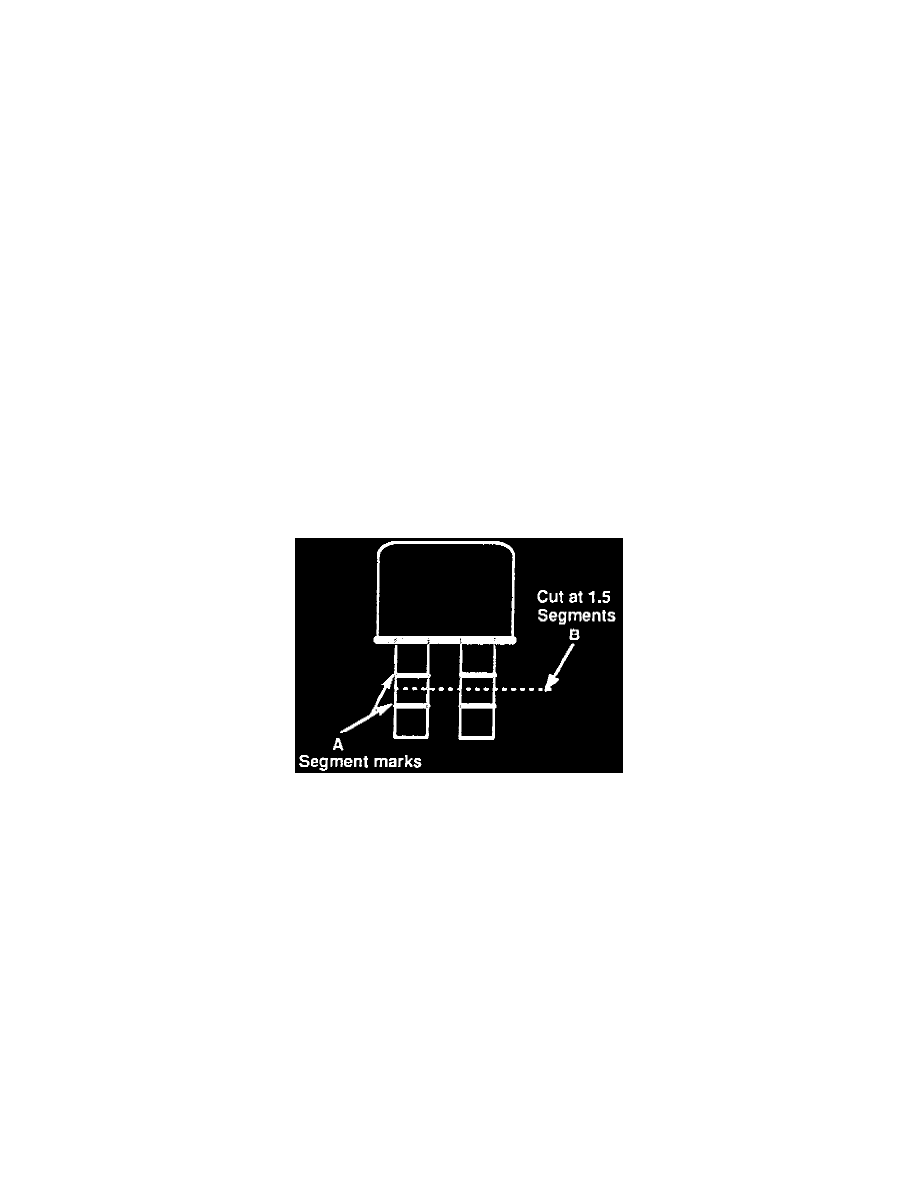 Fuse: All Technical Service Bulletins
Windshield Wipers - Inoperative
Group: 92
Number: 95-01
Date: Mar. 10, 1995
Subject:
Windshield Wiper Fuse
Models:
Golf III, GTI, Jetta III
m/y 1993 --> VIN: 1H_SMO13734
Condition
Excessive current draw causing an open condition in fuse No. 5.
Production
Thermal circuit breaker incorporated into the wiper motor as of VIN: 1H_SM013734.
Service
If windshield wipers are inoperative and fuse No. 5 is open:
- Replace fuse with a 15 amp. auto-reset circuit breaker, Part No. : 200 937 105.
The circuit breaker terminals are segmented into 3 breakaway pieces (see arrow A) to allow for various length requirements.
- Prior to installation, shorten terminals of circuit breaker by approximately 1.5 segments (see arrow B).
Note:
If the circuit breaker terminals are cut too short, the connection will not be secure.
If the circuit breaker terminals are too long or not inserted straight, the terminals can contact other circuits causing the headlights to come on with the
ignition switched on.
Caution!
Part numbers are for reference only. 
Always check with your Parts Department for the latest parts information.
< PREV PAGE
NEXT PAGE >