< PREV PAGE
NEXT PAGE >
Golf III L4-1984cc 2.0L SOHC (1993)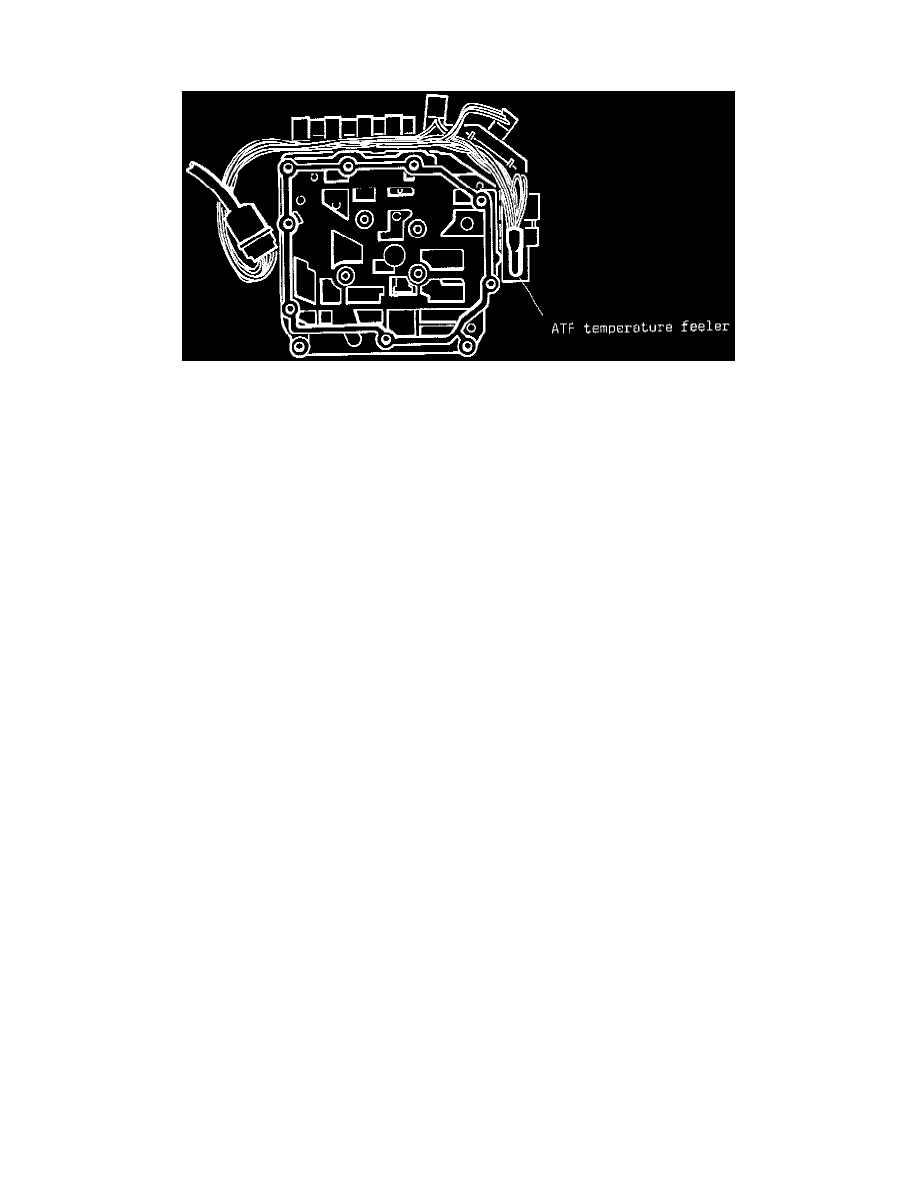 Transmission Temperature Sensor/Switch: Description and Operation
096 Transmission ONLY
ATF Temperature Sensor
ATF Temperature Sensor G93
The ATF temperature sensor is located on the valve body in the ATF oil. 
It monitors the ATF temperature continuously. When a certain temperature limit is exceeded the gearshifts take place at higher engine speeds. With the
higher engine speed the converter slip is reduced and this lowers the ATF temperature. As soon as the ATF temperature has dropped, the normal driving
programme is resumed.
< PREV PAGE
NEXT PAGE >