< PREV PAGE
NEXT PAGE >
Golf III L4-1984cc 2.0L SOHC (1993)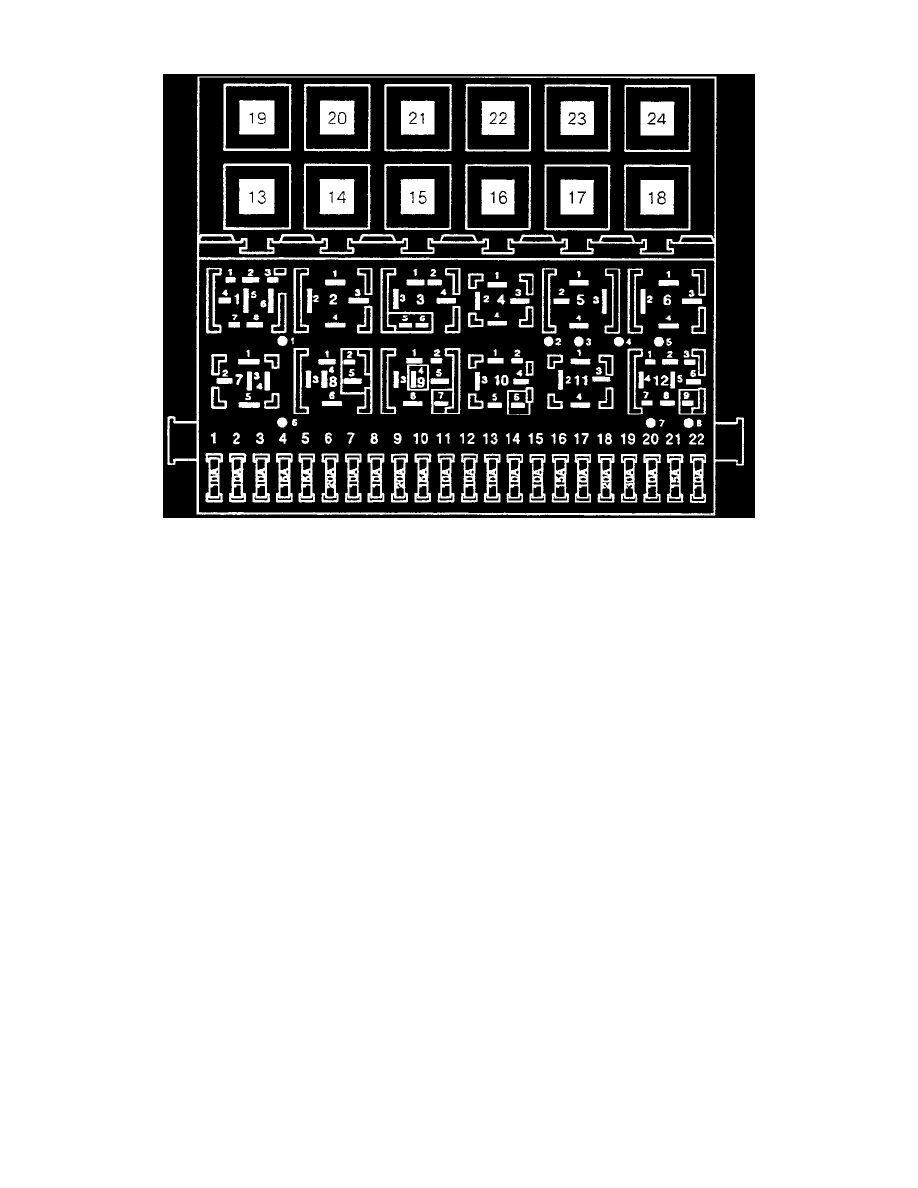 Windshield Washer Relay: Locations
Relay Location On Fuse/relay Panel
Important!
Obtain radio security code and disconnect battery ground strap before working on electrical system.
NOTE:  
-
Relay and fuse location may not match those shown below depending on vehicle accessories and optional equipment. See appropriate wiring
diagrams.
-
Number in parentheses indicates production control number stamped on relay housing.
Relay locations on fuse/relay panel
1
-
A/C Relay (13)
2
-
Rear Window Wiper/Washer Relay (72)
3
-
ECM (Engine control Module)
3
-
Power Supply Relay (30, 109, 288)
4
-
Load Reduction Relay (18)
5
-
Open
6
-
Emergency Flasher Relay (21)
7
-
Open
8
-
Washer/Wiper Intermittent Relay (19, 99)
9
-
Seat Belt Warning System Relay (4, 29)
10
-
Fog Light Relay
11
-
Dual-Horn Relay (53) Or Bridge For Horn
12
-
Fuel Pump Relay (67, 80,167) Or Glow Plug Relay (102,104)
Separate relays above fuse/relay panel
13
-
Heated Oxygen Sensor (HO2S) Control Module
14
-
Park/Neutral Position Relay (150)
15
-
Open
16
-
Open
17
-
Open
18
-
Open
19
-
Open
20
-
Open
21
-
Open
< PREV PAGE
NEXT PAGE >