< PREV PAGE
NEXT PAGE >
Golf III L4-1984cc 2.0L SOHC (1993)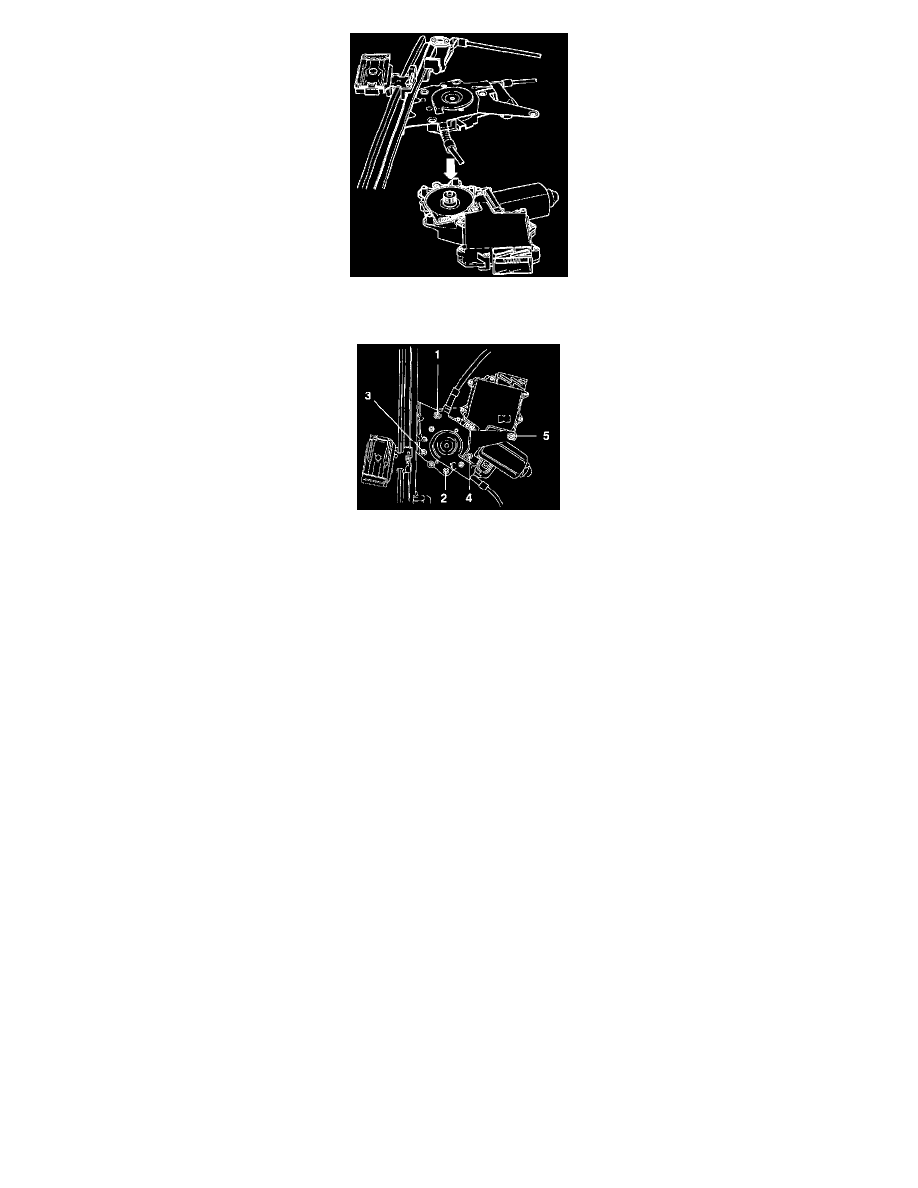 Assemble regulator and motor together in direction of arrow and loosely install bolts (Torx T10 and T25).
Remove two (Torx T10) bolts previously installed on window regulator and motor then install loosely in remaining holes.
Tighten (Torx T25) bolts in order shown.
Tightening torque: 3.5 Nm (31 in. lb)
NOTE:  Check the window regulator motor assembly for correct function before installing assembly.
< PREV PAGE
NEXT PAGE >