< PREV PAGE
NEXT PAGE >
Golf III L4-1984cc 2.0L SOHC (1993)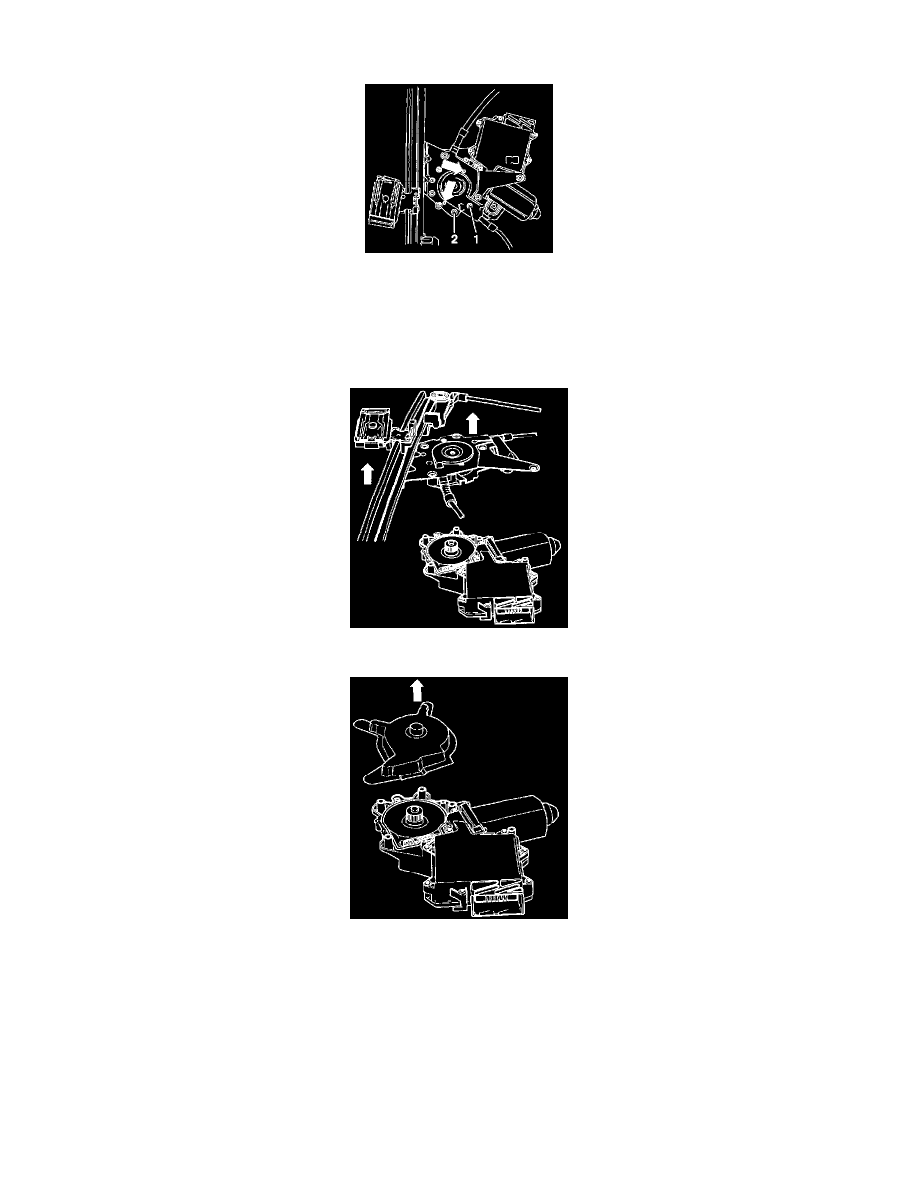 Removal
Remove two (Torx T10) bolts 1 from window regulator and motor assembly and install into window regulator at (arrows) to secure base plate to
window regulator.
NOTE:  These bolts remain on the window regulator.
Remove all remaining bolts, items 1 and 2 (Torx T10 and Torx T25).
Remove window regulator from motor in direction of arrows.
Remove cover from new motor in direction of arrow.
NOTE:  Surfaces are coated with lubricant and must not come in contact with dirt, dust or other contaminants. If lubricant is required use high quality
lithium based grease.
< PREV PAGE
NEXT PAGE >